06.26.23 – 06.30.23 | 9:00 am – 3:00 pm
2023 Potomac Whitewater Racing Center Kayaking Camp #1
4000 Virginia Pl, Bethesda, MD 20816, USA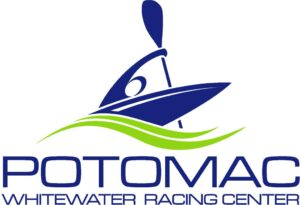 For those of you that are new to us, the Potomac Whitewater Racing Center is the premier club in the sport of Slalom Kayaking and has produced  many National Team Members, World champion competitors, and even Olympians!
This summer camp will act as an introduction to the sport of whitewater kayaking with a specific focus on the discipline of Slalom, and will be taught by some of the top athletes and coaches in the US. Completion of this camp will lead to the opportunity to join one of PWRC's training groups suited for your athlete's age and abilities.
Here are some of the need to know details:
When: week 1 (June 26th-30th)
Where: Meet at the Brookmont Church- 4000 Virginia Pl, Bethesda, MD 20816
Instruction will take place at nearby kayaking locations on the Potomac River
How much: $550/week. NOTE: payment is due upfront in full. If you decide to cancel by April 15th you will receive a refund for all but $200/week. After April 15th there are no refunds.
What: introduction to whitewater kayaking and slalom
Who: suitable for ages 9-13, complete beginner to intermediate level (older and younger ages may be accepted on a case by case basis so please reach out!)
IMPORTANT: We are limited to 15 campers per week and slots fill up on a first come first serve basis! If you are interested please email coach.t.pwrc@gmail.com with details regarding your athlete's: age, height, weight, skill or experience level, and availability for one of or preferably both of the weeks of camp, ASAP before slots fill up!
Register: Send $550 via Zelle to the Bethesda Center of Excellence at <potomacwhitewaterracing@gmail.com>. If you need an alternative payment solution please email me directly.
Contact Information
Tyler Westfall
coach.t.pwrc@gmail.com
717-799-3236