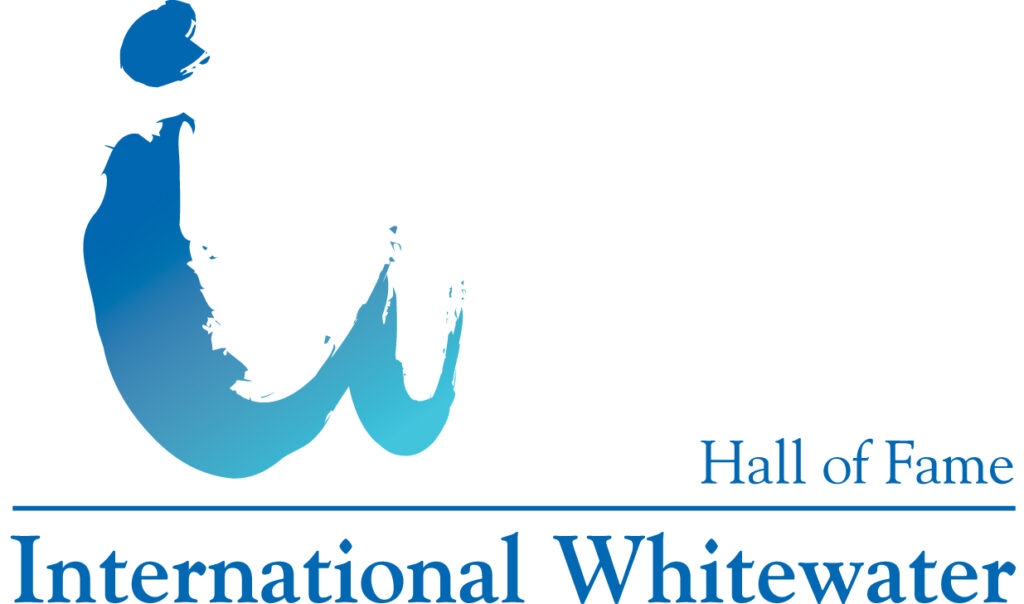 International Whitewater Hall of Fame Announces 2021 Honorees
Induction to Take Place at The Paddle Sports Show in Lyon (FRA)
(Takoma Park, MD) The World River Centre, on behalf of its hallmark program, the International Whitewater Hall of Fame (IWHoF) has announced members of its Class of 2021. Five honorees join an esteemed group of the world's most accomplished whitewater Pioneers, Explorers, Champions, and Advocates, joining 50 previously inducted leaders and legends.
"We are thrilled to honor individuals whose whitewater-related accomplishments outshine most others," says World River Centre President Risa Shimoda. "They deserve this special recognition, and we are looking forward to celebrating them at The Paddle Sports Show in Lyon, France on 30 September, 2021!"
The following have been elected to the International Whitewater Hall of Fame Class of 2021:
Pioneer: Genevieve and Bernard de Colmont and Antoine de Seynes (FRA)
In 1938, they were the first to paddle kayaks down the Green and Colorado Rivers in the United States. Traveling for the adventure, a co-ed trio was unheard of for the time, with 21-year-old Genevieve being the first woman to paddle her own boat on these rivers. Bernard documented their travels vividly on 16-millimeter color film — a year before Hollywood's first color movie, shot from a GoPro-style camera view.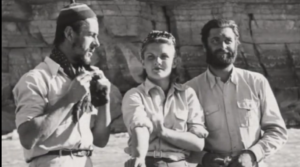 Explorer: Scott Lindgren (USA)
Scott has led international first and early descents in Nepal, Africa, China, and Bolivia and the United States. His expedition on the Tsangpo River in Tibet is one of the greatest of all time, an incredible accomplishment considering the size of the water and the history of the gorge.  He earned an Emmy Award for outstanding cinematography in an outdoor television show (1997)  and has produced numerous exciting kayaking videos. In 2017, he fulfilled a life goal to paddle the serious whitewater of four cardinal rivers coming off the sacred Mt. Kailash in Tibet, running the Rhondu Gorge on the Indus while waging the most serious, and ongoing, battle of his life, a brain tumor.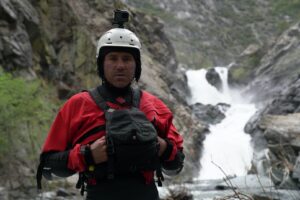 Champion: Tony Estanguet (FRA)
Tony's competitive accomplishments include three C1 Slalom Olympic Gold Medals, two Overall World Cup C1 Championships, twelve ICF Canoe Slalom World Championships medals, and ten medals at the European Championships. Off the course, Tony served as the flag-bearer for France at the Beijing Summer Olympics opening ceremony. Elected to the International Olympic Committee (IOC) Athletes Commission, he also serves as Vice-President of the International Canoe Federation and co-led the campaign to win the right to host the 2024 Paris Olympics.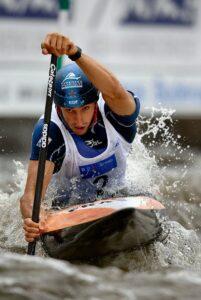 Advocate: Dave Manby (UK)
Dave Manby has led and taken part in cutting edge expeditions to rivers around the globe, from his school boy expedition to Austria, the expedition and film "Dudh Kosi, Relentless River of Everest", and a self-support trip down the Karnali in 2019 at age 65. He has spent fifty years inspiring others to paddle rivers and forging links between paddlers in different countries in an era well before the internet. He is credited with establishing whitewater sports in Eastern Turkey. Dave served as Chair for the British Canoe Union's (BCU) Safety Committee and delegate at the International White Water Safety Symposiums whose designs have become universal safety standards. He chaired the BCU Expeditions Committee, where he encouraged inclusive trips for women, youth, disabled and challenged groups, and encouraged many university expeditions.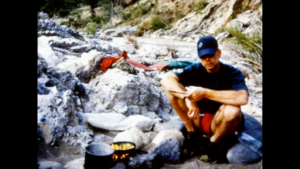 Advocate: Holger Machatschek (DEU)
Developer of large cockpits, bulkhead footrests, the throw bag, and safety life jackets, Holger Machatschek influenced the "Alpine whitewater sport" over several decades like no other. In the early 1970s, Holger compiled paddlers' telephone numbers into a contact list to help organize meetings and trips. This network founded the "Alpine Kayak Club (AKC)", the most renowned paddle club in the world. Herr Machatschek participated in several first descents of steep rivers with his reports published in newspapers of that time fueling growth of whitewater sport. With Germany-based Eskimo Kayak, Holger developed the Topolino whose shorter length and improved shape resulted in a reduction in the number of accidents involving pinning and folding while allowing the paddler to    introduce a whole new vocabulary of techniques and tricks.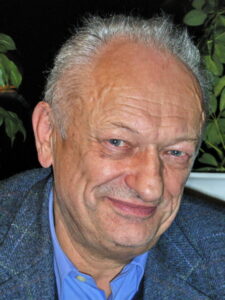 About the International Whitewater Hall of Fame (IWHOF)
The International Whitewater Hall of Fame (IWHOF) is a program of the World River Centre and is designed to recognize and celebrate significant contributions to paddlesports. IWHOF is led by an international Board of Governors. Nominations are submitted through IWHOF Affiliates around the world and screened by an international panel. The IWHOF electorate cast votes in each category to determine the honorees.
See past inductees and find more information at: www.iwhof.org.
Contact Risa Shimoda at +1 301 302 6548 or risa@theshimodagroup.com