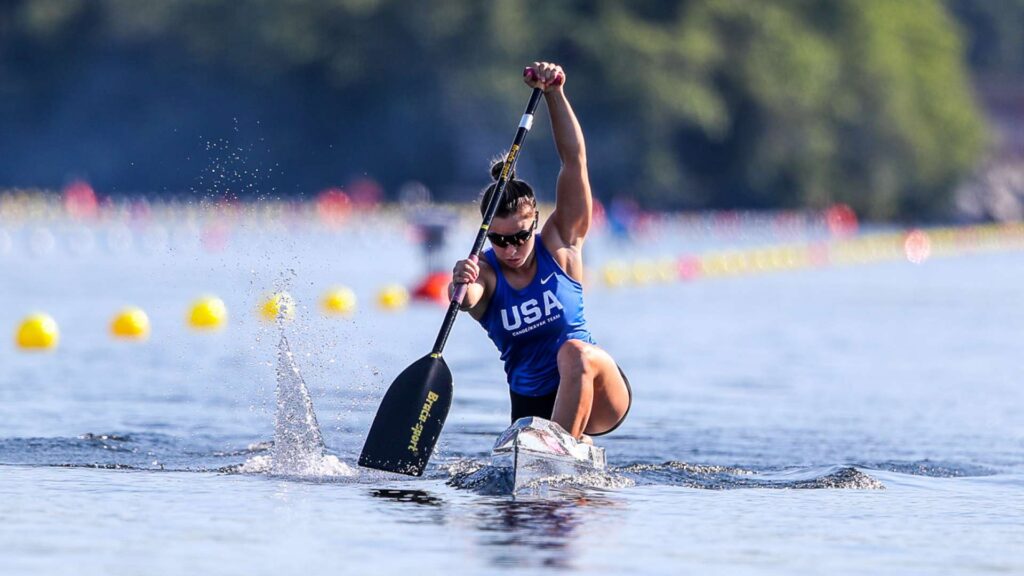 Nevin Harrison Competing at the 2022 ICF Canoe Sprint World Championships Image by: Dezco Vekassy, canoephotography.com/Dezco Vekassy (ICF)
Nevin Harrison returned to the race course for the 2022 ICF Canoe Sprint World Championships for the first time after winning gold in women's 200-meter canoe sprint at the Tokyo 2020 Olympics. She surprised herself by taking first place yet again in the C1 Women 200-meter event.
Harrison credits paddling and training for keeping her grounded this past year when her personal life presented its own challenges. Congratulations to all of the athletes who competed in the World Championships this August 3-7 on Lake Banook in Halifax, Canada. Click here to see the results and to read more about these exciting days of racing.