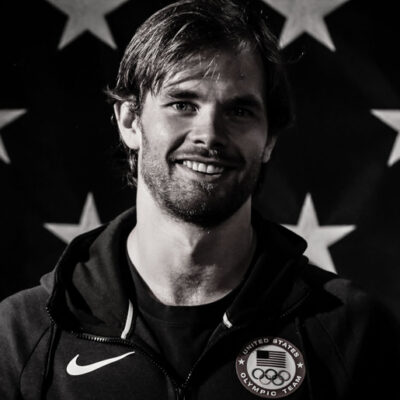 Casey Eichfeld
| | |
| --- | --- |
| Hometown | Drums, Pennsylvania |
| Events | MC-1 |
| Years On Team | 16 (since 2007) |
| Club | Potomac Whitewater Racing Club (PWRC) |
| Born | 11/15/1989 |
| Schools/Work | Woodworker at C3 Forest Products in Concord, NC |
| Hobbies | Woodworking , recreational paddling , cooking and shenanigans with friends |
"You can only find what you're looking for at the finish line."
3 Things You Didn't Know about Casey Eichfeld
Casey is a classically trained ballet dancer for 7 years from ages 7-14
He is a Disney fanatic with wife and got married in 2016 at Disney World
Casey's younger sister went to college for musical theater and his younger brother is currently a student at Penn State studying engineering
Olympic Games

2016 Rio Games


7th MC1





2012 London Games


14th MC1





2008 Beijing Games


11th MC1











World Championships

2018 World Championships, Rio, Brazil


12th MC1





2015 World Championships, London, UK


4th MC1





World Cups

2019:


4th MC1, Bratislava, Slovakia





2018:


7th MC1, Krakow, Poland





2017:


6th MC1, Ivrea, Italy





2016:


3rd MC1, Tacen, Slovenia





2015:


8th MC1, Krakow, Poland





2012:


6th MC1, Cardiff, UK





U.S. Team Trials

2021 Charlotte, NC


2nd MC1





2019 Oklahoma City, OK


2nd MC1





2018 Charlotte, NC


2nd MC1

Other Results

2015-2019: National Champion MC1





2015 Pan American Games, Toronto, Canada


Gold Medalist MC1 and MC2
More On Casey
My parents raced in local races and volunteered at larger events when they could before I was born. My first C-1 (slalom canoe) was waiting for my arrival into the world, and my earliest memories are on the river with my Dad. Most of our weekends were spent at family races throughout Pennsylvania and New England. From there I moved on to the Cadet, Junior, and then Senior Teams. Along the way I've had the amazing experiences of competing in 3 Olympic Games (2008, 2012, & 2016).
Most of my time is spoken for between training and my job woodworking. Fortunately, I really love both of those! Woodworking became a COVID hobby for me, and evolved into a full time job. Now I spend most weekdays making custom furniture for families and businesses. The rest of my time is spent with my wife and our friends. My wife, Sarah, and I are big Disney fans and make trips there when we can. In fact, that is where we got married in 2016! I also try to make time for our local youngsters that are interested in slalom. The whitewater center brings a lot of kids into the paddling world, and sometimes they get interested in slalom. I've grown up in this small sport that has only gotten smaller. I'm always happy to help encourage newcomers and spend time with them on the water.
My first Olympics were an amazing experience! China was a new country for me, and there was a lot to see and do. A memory that really sticks for me is when we walked into the "Bird's Nest" during the opening ceremonies. Team USA was walking into the stadium with a chant of "USA, USA, USA!" I think that was the moment it really sank in that I was about to compete in my first Olympics!