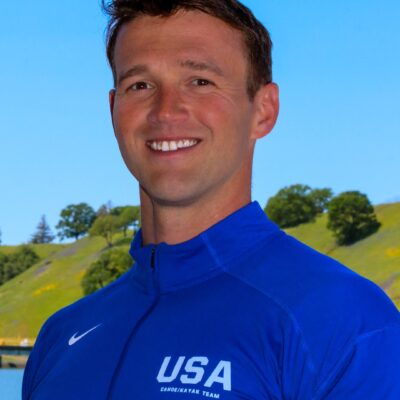 Nathan Humberston 
| | |
| --- | --- |
| Hometown | Shillington, Pennsylvania |
| Events | Sprint kayak |
| Years On Team | 4 (since 2019) |
| Club | Lanier Canoe and Kayak Club |
| Born | 12/31/1985 |
| Schools/Work | Bucknell University |
| Hobbies | Ocean sports, snowboarding, hiking, reading, watching movies, drinking good coffee and tea, travel |
"It never gets easier, you just get faster"
Things You Didn't Know About Nathan
Nate didn't begin sprint kayak until the age of 31. He got interested in the sport after 65-year-old Lee McGregor beat him soundly in a surf ski race and then kindly offered to coach him. 
Nate paddled around the entire island of Bermuda in one go. 
He grew up swimming competitively and became a rower at his university. He took these skills to the world of ocean lifeguard competition and has several podium finishes from U.S. Lifesaving Association National Championships. 
Nate thrives on experiencing life in new places. He has been an ocean lifeguard in New Jersey, Florida, and Australia; a teacher in Pennsylvania, Virginia, Florida, Guadeloupe, and Réunion; a surf club staffer in New Zealand, and even an employee on the ski slopes in Colorado.
World Championships

K4 1000m, Semi-final, Szeged, Hungary, 2019 





K1 5000m, 26th, Szeged, Hungary, 2019

World Cups

K1 1000m, C Final, Szeged, Hungary, 2021 

USA National Championships

2019 U.S. K1 1000m Champion 
More About Nathan Humberston
While Nate has long practiced sports in and on the water, he found his way to sprint kayaking rather late in life.  After a few years of surfski paddling, he only sat in his first sprint kayak at age 31.
While working full-time as a French teacher in Jacksonville, Florida, Nate trained mostly alone leading up to his first U.S. Team Trials in 2019. He narrowly secured a spot on the team, but after training with the group under coach Zsolt Szadovszki that summer he won the K1 1000m event at U.S. National Championships. At that year's World Championships, he paddled stroke for the K4 1000m boat that broke under the 3-minute mark, a time achieved by only a few crews in the history of U.S. sprint kayak.
Beyond sprint kayaking, Nate is a huge fan of sport and play in the ocean. He loves swimming, surfing, rowing, paddleboard, and surfski – especially when the waves are up. His summers are usually spent as an ocean lifeguard, and the rest of the year he teaches French. While Nate appreciates any travel opportunity, he particularly appreciates visiting the numerous and diverse French-speaking corners of the world.