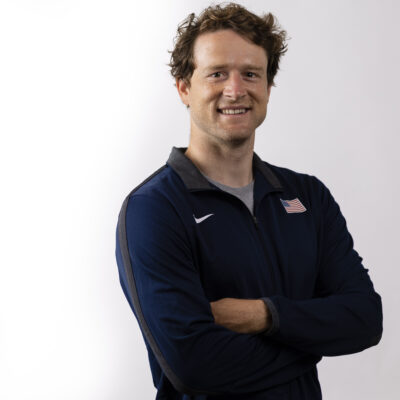 Zachary (Bug) Lokken
| | |
| --- | --- |
| Hometown | Durango, Colorado |
| Events | MC-1 , Extreme Slalom |
| Years On Team | 11 (since 2012) |
| Club | Nantahala Racing Club |
| Born | 03/25/1994 |
| Schools/Work | Central Piedmont Community College '20 |
| Hobbies | Skiing , online gaming with friends and cooking |
"Cause I think we can make it, in fact, I'm sure/ And if you fall, stand tall and come back for more." – Tupac
9 Things You Didn't Know About Bug Lokken
Zach made his is senior national debut in MC-1 at the 2009 Worlds Championships in La Seu d'Urgell, Spain at age 15.
Zach has been on the senior nation team every year since 2012.
He made his first World Cup final in MC-1 in Pau, France.

When Zach is not on the water, you might find him online gaming with his friends or cooking dinners.
He has been kayaking since he was 5 but really began canoe slalom in a C-1 when he was 8 years old.

In 2020, Zach received his associates degree in applied arts and is currently focusing on the Tokyo Olympics.

Zach's favorite race was the 2019 Pan American Games, where he won gold in the MC-1.

His favorite whitewater course is London, UK and Pau, France because of how big their whitewater courses are.

Zach has a childhood nickname, which is Bug.
Olympic Games

2020 Tokyo Olympics (in 2021)


7th MC1

World Championships

2019 La Seu d'Urgell, Spain


40th MC1





2017 Pau, France


26th MC1





2016 U23 Bratislava, Slovakia


8th MC1





2014 Deep Creek, USA


21st MC1





2013 U23 Liptovsky, Slovakia


9th MC1





World Cups

2021:


8th MC1, Prague, Czech Republic





2020:


7th MC1, Pau, France





2015:


7th MC1, Pau, France

U.S. Team Trials

2021 Charlotte, NC


1st MC1





2019 Oklahoma City, OK


1st MC1

Other Results

2018 Pan American Games, Lima, Peru


Gold Medalist MC1
More On Bug Lokken
Zach enjoys going on any type of adventure whether it be in cities or mountains with his girlfriend, Anna Ifarraguerri. He also has a passion for cooking and is always trying something new and challenging to create. You can also find Zach online, playing games with his brother and friends. Over the quarantine, Zach found an interest in ashtanga, a type of yoga, due to the breathing exercises, repetitiveness of the routine, and the tranquility is provided, while also providing a challenging workout.