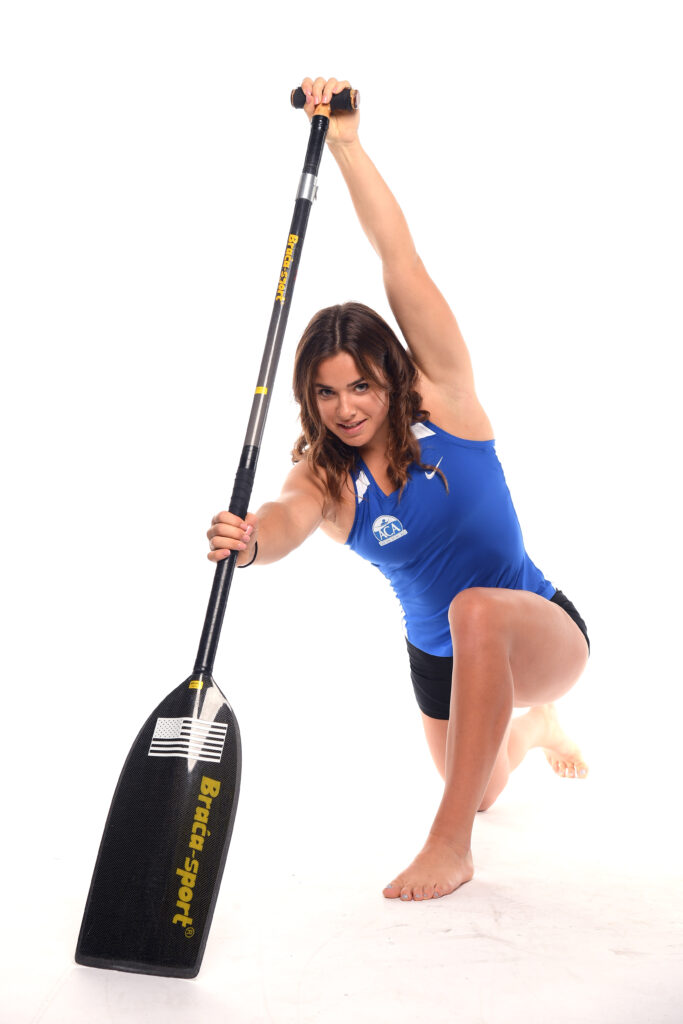 Nevin Harrison, the lone representative for the U.S. in canoe sprint, took the Olympic stage by storm today in the second heat of the C-1 200m. She finished first in the heat with an Olympic best time of 44.93, the best of all five heats, at the Sea Forest Waterway this morning.
"It's really windy but the course is awesome. I'm feeling really good, really strong and I'm really excited… I was pretty nervous but it's just like any other race, except the pressure is a hundred."
Harrison will progress directly to the semifinals tomorrow, which begin at 9:44 am local time (8:44 pm EST on August 4). The second of the two semifinals will immediately follow at 9:51 am local time (8:51 pm EST on August 4). Details to come on her exact race time.
"My plan is to take it race by race and not think too much about what lies ahead. I just need to go out there, do what I know I can, and execute my plan… I'm here to race and beat who I have to."
This memorable day for Harrison is also a historic one as she is part of the first group of women to ever race the event at an Olympic Games.
The women's C-1 200m and C-2 500m events were added to the Olympic program for Tokyo to promote gender equality throughout the Games.
Tomorrow is the final day to see Harrison race in Tokyo. Following the semifinals, Final A for the C-1 200m event will begin at 11:57 am local time (10:57 pm EST on August 4).
If she wins, Harrison could become the first female Olympic gold medalist for the United States in sprint canoe and the first Olympic gold medalist in a women's sprint canoe event.
Follow @officialusacanoekayak on Instagram and USA Canoe and Kayak Team on Facebook for live updates and team news.
For media inquiries, email press_office@americancanoe.org.