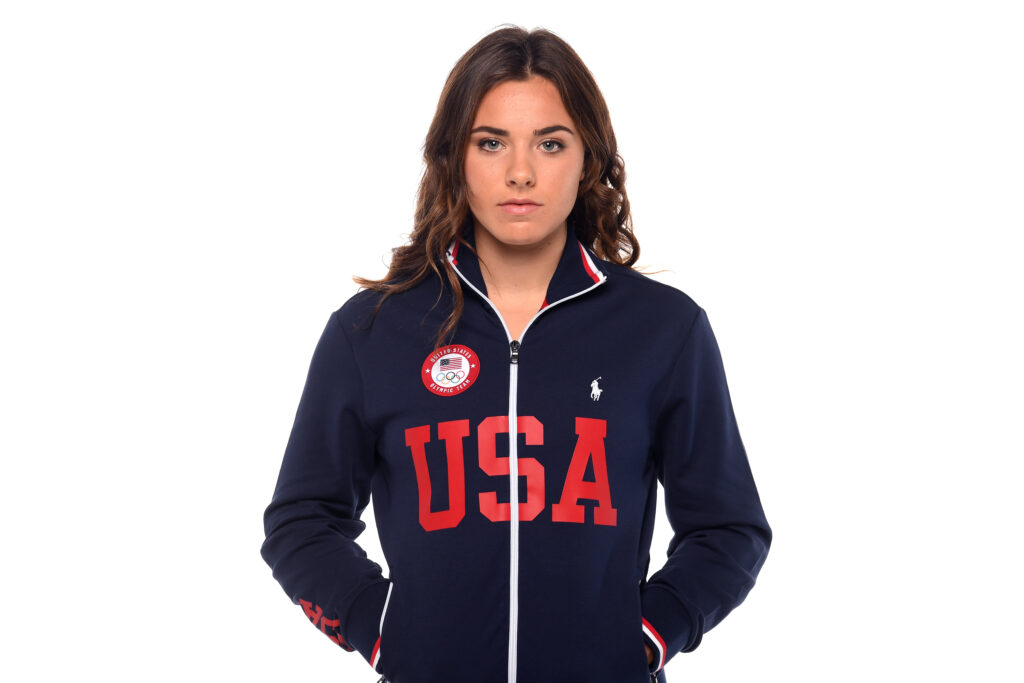 Canoe sprint competition began in Tokyo today at the Sea Forest Waterway course. Only two days remain before American superstar Nevin Harrison makes her Olympic debut after taking the sprint world by storm the last two years of the Tokyo quinquennial.
How it Works
Harrison will hit the start line on Wednesday, August 4 at 10:12 local time (9:12 am EST/3 pm CET) in the second heat of the women's single canoe 200m event.
Competition Progression System (C-1 200m):
Heats –> Quarterfinals –> Semifinals –> Finals
The top two athletes from each heat advance straight to the semifinal while the rest head to the quarterfinal. The event quarterfinal will take place the same day (the first of three quarterfinals begins at 12:29 pm local time) and the semifinal will take off on August 5. The first of the two semifinals for this event will begin at 9:44 am local time.
The C-1 200m event final consists of Final A and Final B. The latter will begin before the medal contenders, starting at 11:50 am local time. Final A will immediately follow at 11:57 am local time.
See below for a visual of Harrison's upcoming event.
Wednesday, August 4
| | |
| --- | --- |
| Race Time (JST Local Time) | Event |
| 10:05 am | C-1 200m Heat 1 |
| 10:12 am | C-1 200m Heat 2 |
| 10:19 am | C-1 200m Heat 3 |
| 10: 26 am | C-1 200m Heat 4 |
| 10:33 am | C-1 200m Heat 5 |
| 12:29 am | C-1 200m Quarterfinal 1 |
| 12:36 am | C-1 200m Quarterfinal 2 |
| 12:43 am | C-1 200m Quarterfinal 3 |
Thursday, August 5
| | |
| --- | --- |
| Race Time (JST Local Time) | Event |
| 9:44 am | C-1 200m Semifinal 1 |
| 9:51 am | C-1 200m Semifinal 2 |
| 11:50 am | C-1 200m Final B |
| 11:57 am | C-1 200m Final A |
The Competition
In its Olympic debut, the women's canoe singles 200m event will feature a lot of depth and strong competition from a variety of nations. Reigning world champion, Nevin Harrison, will have the opportunity to race Canada's Laurence Vincent-Lapointe, a six-time C-1 200m world champion. At the 2019 ICF World Championships, Vincent-LaPointe was scratched from the event the day before competition started due to a positive test sample.
In Harrison's heat, she will face Anastasiia Chetverikova (UKR), who finished 12th in the 2019 ICF rankings for the C-1 200m event. Katherin Nuevo Seguar (CUB), who ranked 16th, will also race in the second heat.
Other ranked competitors at the Games from the four remaining heats will be:
Maria Mailliard (CHI)
Katie Vincent (CAN)
Vincent-Lapointe (CAN)
Alena Nazdrova (BLR)
Olesia Romasenko (ROC)
Dorota Borowska (POL)
Kincso Takacs (HUN)
History to Be Made
Women's canoe will make its Olympic debut in Tokyo. Before these Games, women could only compete in the kayak and had less events than their male counterparts (At the 2016 Rio Games, canoe sprint consisted of eight men's events and four women's events). The C-1 200m and C-2 500m have officially been added to the Olympic program and have been approved for the 2024 Paris Games to maintain gender equality.
At age 17, Harrison became the first American to win a world title in a canoe sprint event when she took gold in the women's C-1 200 meter at the 2019 ICF Canoe Sprint World Championships in Szeged, Hungary.
If she wins in Tokyo, Harrison could become the first female American Olympic gold medalist in sprint canoe and the first Olympic gold medalist in a women's sprint canoe event (along with whoever wins the C-2 500m event).
How to Watch
Check out either of these links for live footage, replays, videos, explanations and more!
NBC Canoe/Kayak: https://www.nbcolympics.com/canoe-kayak
Planet Canoe: https://shor.by/canoeicf
Media
Follow @officialusacanoekayak on Instagram and USA Canoe and Kayak Team on Facebook for live updates and team news.
For media inquiries, email press_office@americancanoe.org.