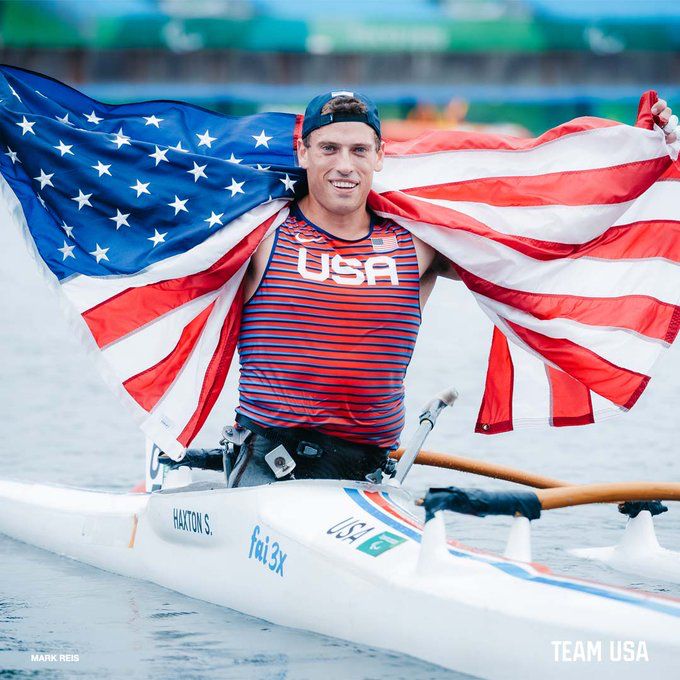 In the Paralympic debut of the Va'a and only the second Paralympic Games with paracanoe, Steven Blake Haxton took home the silver medal in the men's VL2 event after an impressive performance at the Sea Forest Waterway in Japan.
After just narrowly missing the podium in Rio five years ago with a fourth place finish in the PR1 single sculls rowing event, this victory in Tokyo, the win was sweet for Haxton.
When the race started, however, it didn't seem like a medal was in his near future.
"Halfway through [the race] I felt like it wasn't going my way but I knew the field was going to slow down closer to the finish and I would catch up. Luckily my technique held up and I finished second."
Haxton only began canoeing in 2019 and felt unprepared heading into the 2020 Olympic season, but he used the pandemic postponement to perfect his technique and gain speed in the va'a.
Despite his inexperience in the sport, he came ready to fight for a medal in Tokyo.
"I didn't come here to win moral victories. We're not just here to have fun. In this sport, we're here to win medals."
Congratulations to Steven Blake Haxton on his silver medal and the first ever paracanoe medal for the United States.