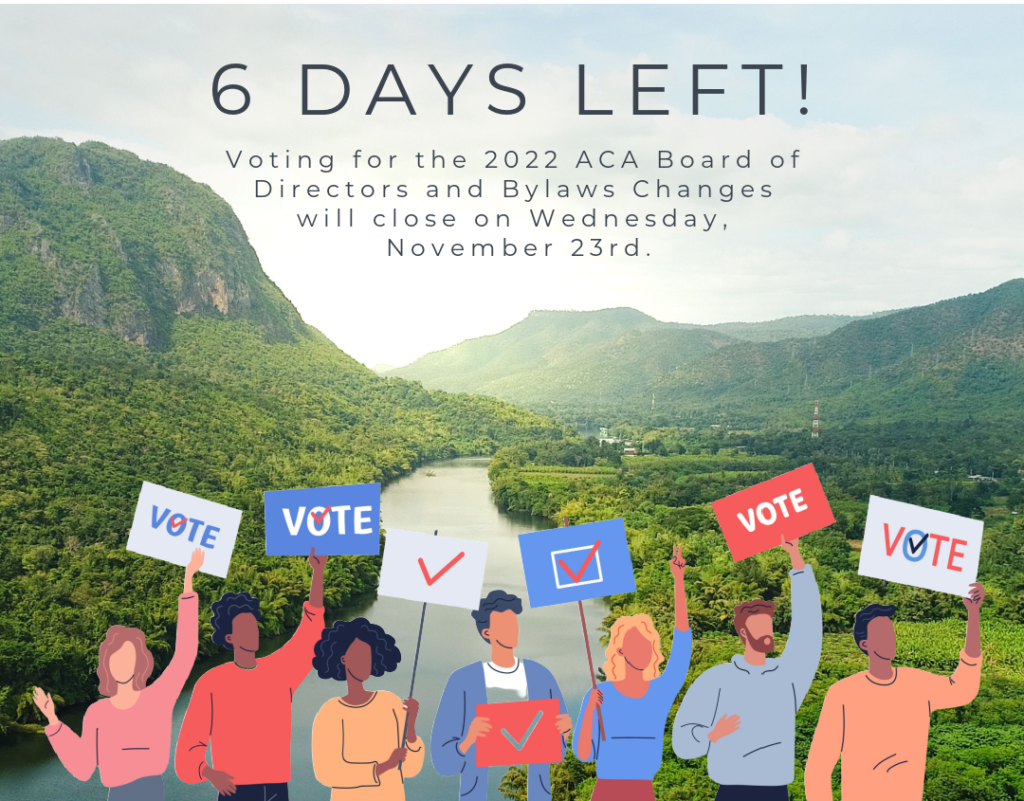 The ACA Board of Directors is comprised of individuals with a wide variety of skills and expertise, all of whom share a passion for paddling as well as an investment in the management of the ACA according to the national bylaws. We are currently conducting elections for open board positions, and we need your vote!

Board of Director Positions included in this election:
2 At-Large Positions
1 Independent Position
1 Sprint Athlete Representative
1 Slalom Athlete Representative
1 Paracanoe Athlete Representative
*Please note: only 10 year athletes may vote upon the athlete representative positions.
Bylaws provide the structure under which the ACA operates. A number of bylaw changes have been proposed and unanimously supported by ACA's Board of Directors. The proposed changes focus on increasing member engagement and strengthening support for our missions.
We want you to utilize your rights as an ACA member; your vote counts!
Please click the link below to sign in, review the slate of board candidates, the proposed bylaws, and to cast your vote .