Thanks to the generous funding from the Richard King Mellon Foundation, the ACA was able to host four fantastic Leadership Exploration and Development Initiative (LEAD) events in 2022. Designed to train, educate, and empower people of color to be paddlesports leaders, the goal of this initiative is to help participants transform their local communities and provide representation in paddlesports. Lily Otu, the ACA's wonderful DEI Coordinator and logistical guru, worked hard to develop organizational partnerships, recruit enthusiastic participants, and invite caring instructors to make each of these events unique and successful. A huge thank you to photographer and ACA instructor, Gil Hidalgo, who attended all four LEAD events and didn't miss a single moment, capturing all the highlights from the water and the classroom.    
Lake Sebago, New York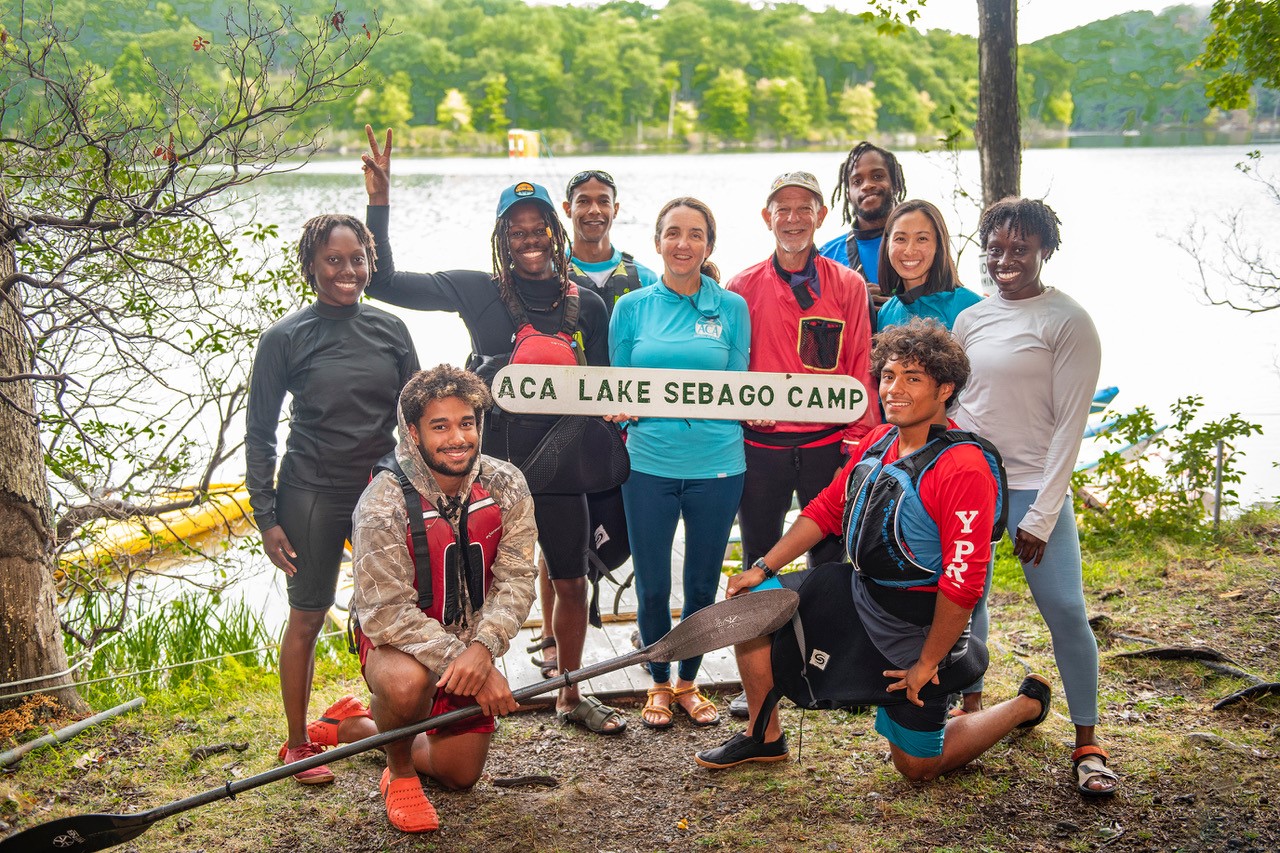 Back Row, left to right: Wildson, Davin 
Middle Row, left to right: Shanae, Chavaughn, Ashley, Phil, April, Kestrel 
Front Row, left to right: Gabe, Alex 
The first of our LEAD programs took place September 8-11th at the ACA Camp at Lake Sebago in New York. Over that weekend, seven candidates from Hudson River Riders and Yonkers Paddling and Rowing Club became certified ACA Level 2 Coastal Kayaking Instructors. These dedicated paddlers worked hard prior to attending the LEAD initiative event and are extremely deserving of their new certifications. If you are in the Yonkers, New York City area, be sure to look them up! We would also like to give a special shout out to Chev Dixon, Phil Giller, and ACA Instructor Trainer Ashley Brown for facilitating a high-quality workshop.   
Gabe smiling and paddling in the rain 
St Michaels, Maryland 
Left to right: Nick, Jeremy, Cicili 
From September 16-19th, the Chesapeake Bay Maritime Museum hosted our second LEAD event, providing a beautiful venue for participants to paddle and connect. Our partners at REI donated staff time, equipment, and support to help make this event a success. ACA ITE Jeremy Oyen, coached the dynamic duo, Nick and Cicili. The weekend was spent learning valuable paddling techniques, practicing coastal navigation, and showcasing these skills to ACA Board Member Risa Shimoda and ACA Communications Coordinator Kaycee Maas who were lucky to benefit from Nick and Cicili's thoughtful and fun teaching styles.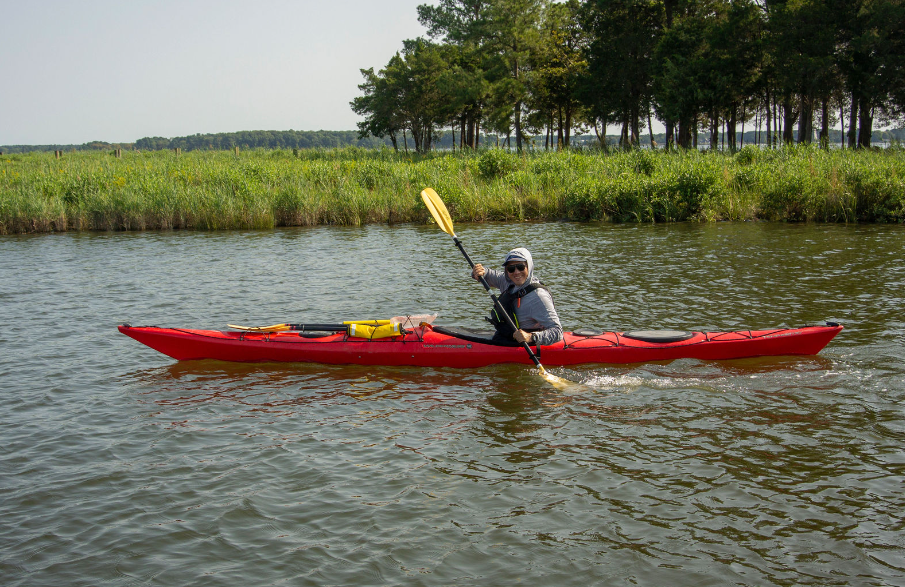 Nick showing off his turns on Chesapeake Bay
Los Angeles, California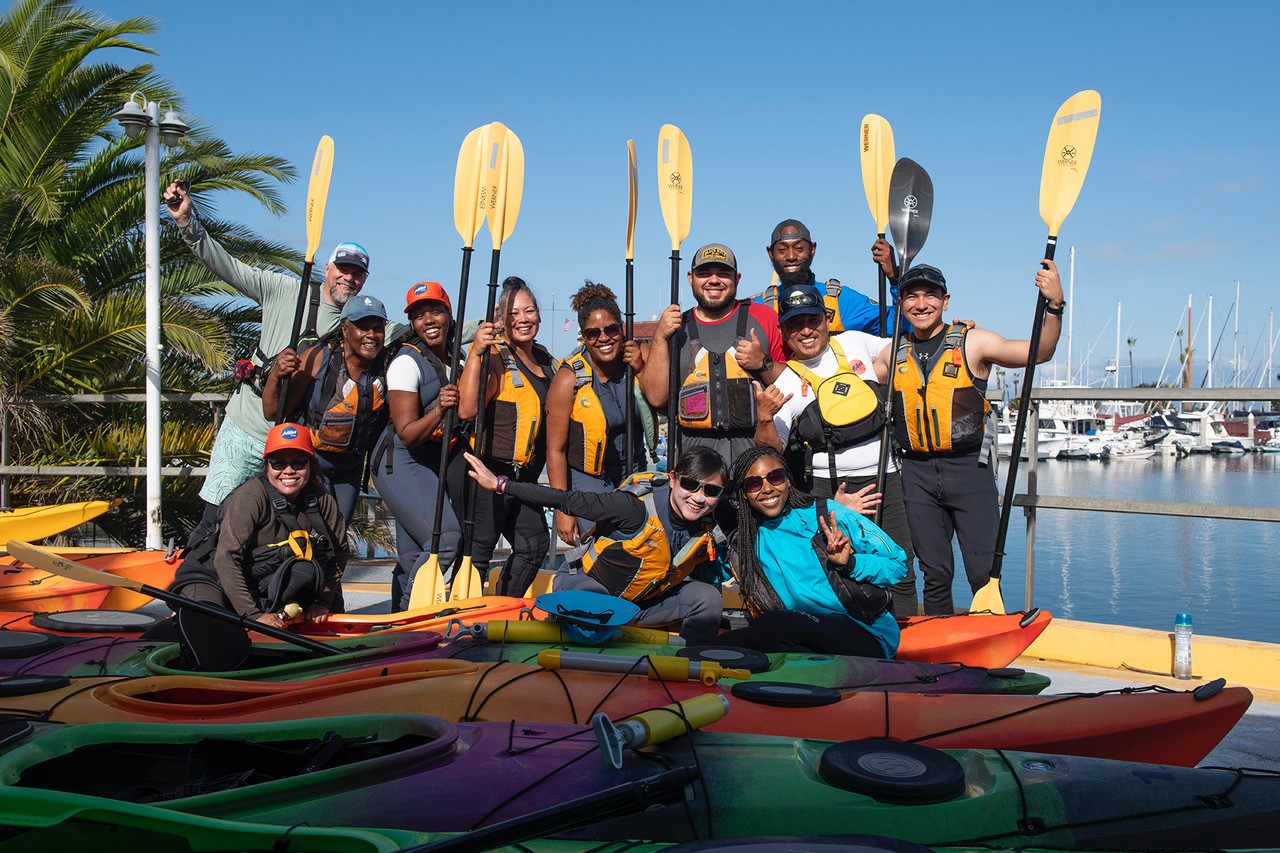 Back Row, left to right: Jeremy, Carla, Kali, Luana, Brianna, Josh, Brandon, Mike, Nate  
Front Row, left to right: Gennifer, Toa, Jasmine 
Our third LEAD event was held in Los Angeles, California from October 13 –16th. Nine incredible leaders from Outward Bound's Diverse Outdoor Leaders Institute (DOLI) joined in for a full weekend of paddling instruction. Gennifer Gatan, Jeremy Oyen, and Mike Wang delivered the new ACA Community Paddlesports Leader (CPL) curriculum over these four days and spent lots of time sharing life and paddling experiences, getting comfortable with both SUP and kayak, and performing rescues in the beautiful waters of Redondo Beach, CA.  
Brianna charges ahead on her stand-up paddle board
Des Moines, Iowa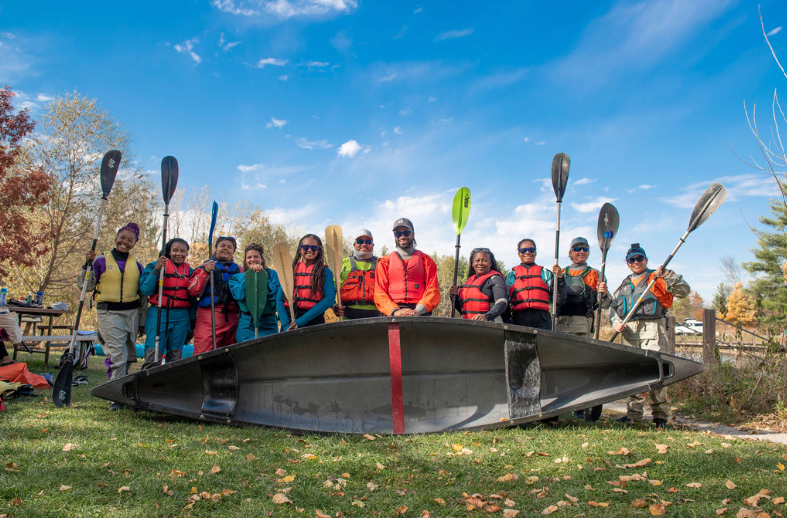 Left to right: Adrianne, Wendy, Christina, Lizzy, Adrienne, Mario, Justyn, Chris, Norema, Trey, Tatiana 
We spent another four exceptional days paddling with an all-time crew in Des Moines, Iowa on October 20-23 for our fourth and final LEAD event of the year. We were blown away by the passion, openness, and bravery of each participant, despite chilly conditions. This event was especially impactful thanks to our fantastic instructors, Trey Rouss and Lizzy Gardner, who were both humble and committed to the comfort and success of each participant. Strong communication between everyone in attendance allowed the group to build lasting friendships. Trey and Lizzy expertly delivered the Community Paddlesports Leader (CPL) curriculum, which focused on leadership, self-awareness, and rescue principles that were applied to canoes, kayaks, and stand-up paddleboards.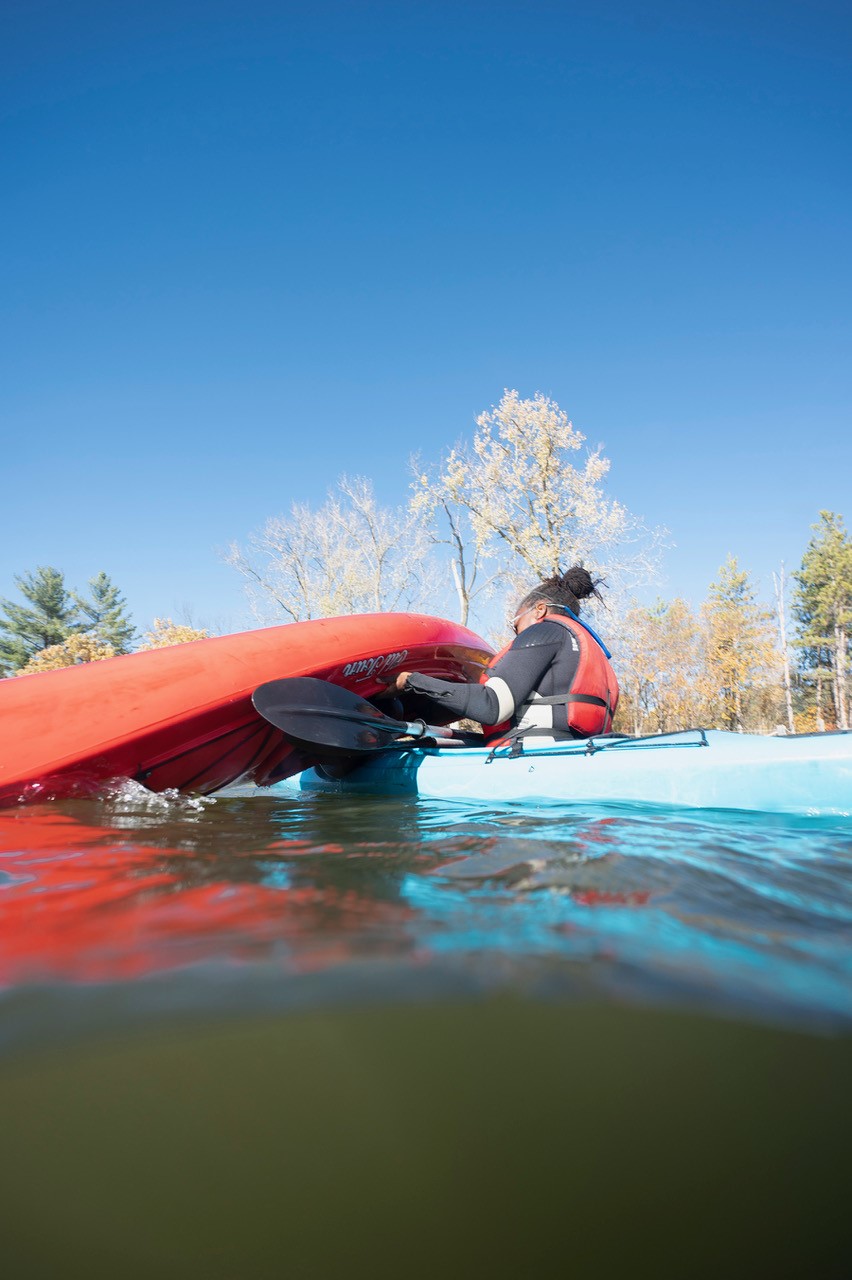 Chris performing a chilly kayak rescue  
… 
Thank you everyone who shared this experience with us; we are so grateful for your time and trust as we make small steps to increase diversity, equity, and inclusion in our paddling community. Now begins the time of reflection. We learned so much from this experience and feel so fortunate to have been able to play a part in supporting a more inclusive paddling experience and the building of a community that honors every current and future participant. The work isn't done yet! Be sure to follow our social media channels for updates, news, and stories as we continue to foster the LEAD Initiative and promote diversity, equity, and inclusion in paddlesports.