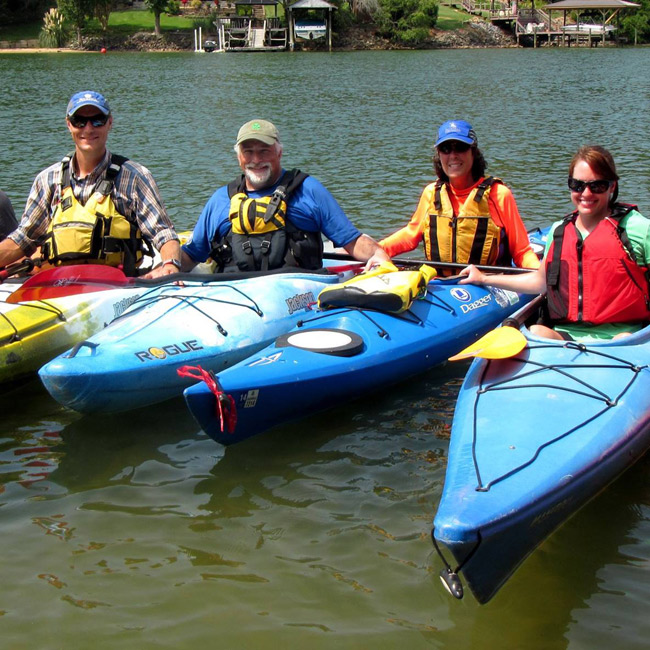 The American Canoe Association is seeking nominees actively willing to serve on our Board of Directors.  ACA's mission is to provide leadership, structure, and support to help our members and the larger paddling community enjoy all aspects of paddling.  At the most basic level, ACA's goal is to grow the paddling community by helping paddlers have more fun on the water.  Our members are spread across the United States and more than 30 countries worldwide.  Board members have the privilege of supporting our members and the paddling community, while setting the organization's overall direction.  Service on ACA's Board will make a difference for all paddlers.
ACA is seeking Board members who have a deep understanding of one or more of ACA's various missions and programs in education, competition, recreation, public policy and stewardship, and who have leadership experience in business, non-profit, or academic environments.  We are particularly interested in candidates who possess experience in fundraising, non-profit governance, human resources, advocacy, or legal issues.
ACA is committed to increasing diversity in paddle sports and to recruiting a diverse community of Board members.  We are actively seeking Board members who can assist in this commitment.
Responsibilities of Members of a Non-Profit Board of Directors
There are numerous excellent on-line resources describing the responsibilities of a Board member and the responsibilities of Board officers.  Before applying to ACA's Board, please review these resources (links provided below) to develop a clear understanding of responsibilities and expectations. In addition, please review the position description for an ACA Board member and the ACA Board of Directors Agreement.
https://boardsource.org/resources/board-responsibilities-structures-faqs/
https://www.councilofnonprofits.org/tools-resources/board-roles-and-responsibilities
Qualified applicants interested in serving on ACA's Board are encouraged to submit this application. For additional information, please feel free to contact staff and current Board members directly or by sending an email to feedback@americancanoe.org.  Emails sent to this address will be forwarded to the appropriate party.