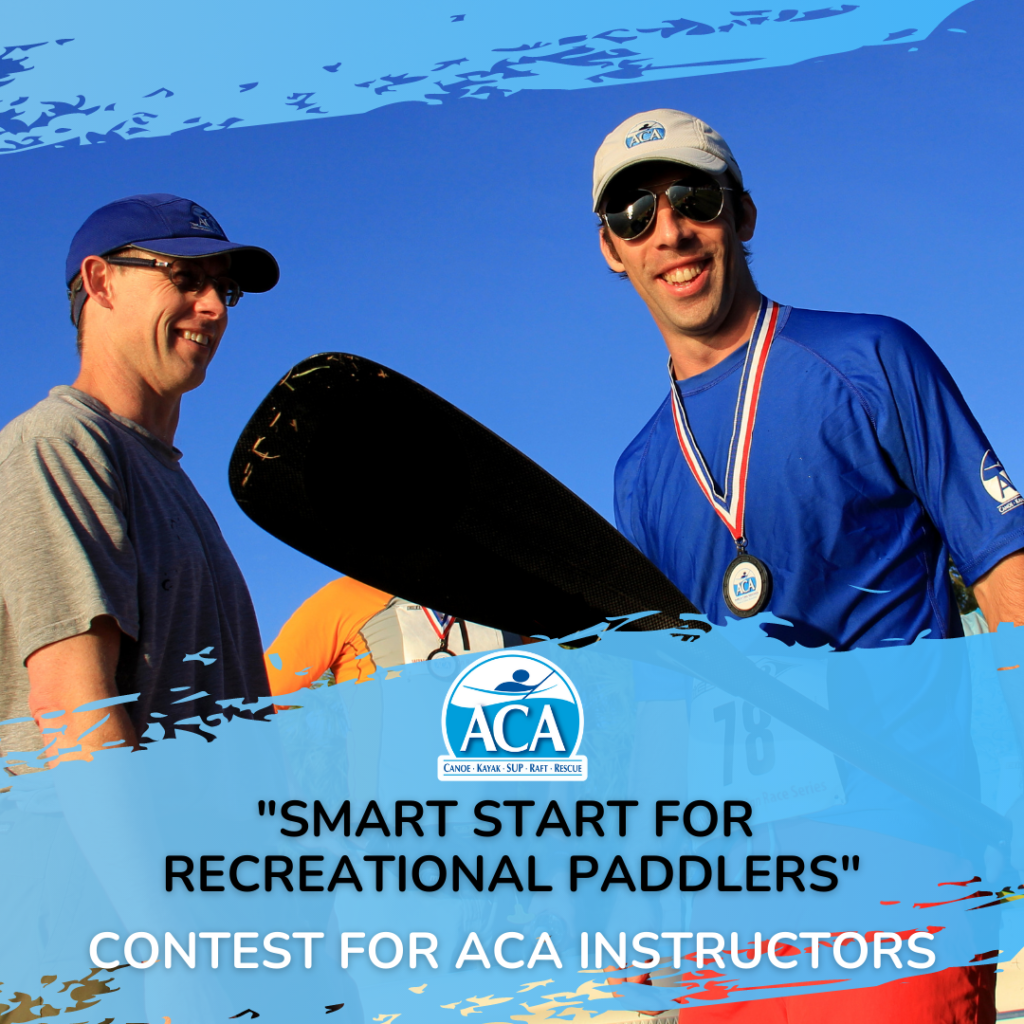 The ACA Board of Directors, Safety Education & Instruction Department, and the ACA State Directors are proud to announce the August leaderboard of their 2021 Instructor Contest, which was launched last month. The contest was initiated to inspire and encourage ACA instructors to conduct courses and introduce more new paddlers to safe and enjoyable paddling! This is a chance for instructors to engage with their local paddling community, find or create a source of new course students, and earn some prizes along the way!
Contest Categories:
Instructors:
Frank Brown from Florida
Brigitta Adkins from Kentucky
Leslie Dunn from Tennessee
Beth Wiegandt from Virginia
Mark Allio from Rhode Island
Allison Cone from Ohio
Carol Winters from Indiana
Kathy Bunton from California
Kyle Scott from Missouri tied with Elissa White from Texas
Bonifaucio Taguding from Virginia
Instructor Trainers / Educators:
Tom Nickels from Washington, DC
Bob Myron from Maine
Steve Busch from New York
Ben Morton from Vermont
Trey Rouss from Michigan
Paddle America Clubs (PAC):
Philadelphia Canoe Club
Wilmington Trail Club
Yonkers Paddling and Rowing Club
Metropolitan Canoe & Kayak Club
Missouri Whitewater Association
Congratulations to everyone who has participated in the contest so far – we are so excited to see more course reports, photos, and stories from your summer instructional season! For more information about the contest structure, timelines, and prizes, please click here.