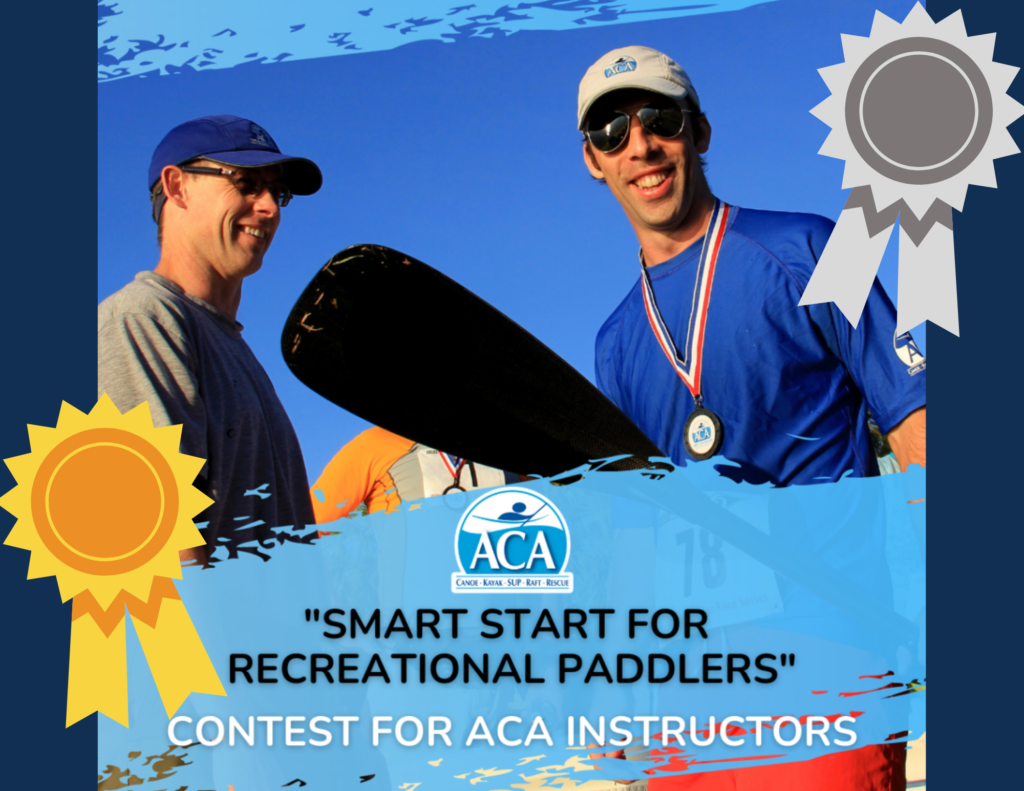 The ACA Board of Directors, Safety Education & Instruction Department, and the ACA State Directors are proud to announce the final winners of their 2021 Instructor Contest. The contest was initiated to inspire and encourage ACA instructors to conduct courses and introduce more new paddlers to safe and enjoyable paddling! This was a chance for instructors to engage with their local paddling community, find or create a source of new course students, and earn some prizes along the way!
Contest Categories:
Instructors:
Joseph Yescas
Jody Oelbracht
 Kyle Kraft-Kulkin
Elizabeth Wiegandt
Isabel Rosado
Mark Allio
Brigitta Adkins
Frank Brown
Bev Cosslett
Leslie Dunn
Instructor Trainers / Educators:
Rachel Nagle
Kevin Hinds
Trey Rouss
Nate Ostis
Robin Pope
Josh Hall
Tommy Gram
Tom Nickels
Jake Taylor
Tom Burroughs
Paddle America Clubs (PAC):
Montana Kayak Academy
Missouri Whitewater Association
Canoe Club of Grater Harrisburg
Georgia River Network
Georgia Canoeing Association
Carolina Canoe Club
Birmingham Canoe Club
Arkansas Canoe Club
Metropolitan Canoe & Kayak Club
Adaptive Expeditions
Random Drawing Winners:
Free year of ACA and SEIC Membership: Annabelle Le Rohellec
Free year of ACA PAC Membership: Foothills Paddling Club
Special Feature in ACA Paddle eMagazine: Deana Jerdee
Special Feature in ACA Paddle eMagazine: Anthony Mustered
Cash Prize: Ben Koch (WI)
Cash Prize: Tom Douglas (TX)
Cash Prize: Katrina O'Brien (MA)
Cash Prize: Elliot Jacobs (ID)
Cash Prize: Deborah Horne (NY)
Congratulations to everyone who participated in the contest – we are so excited to see more course reports, photos, and stories from your summer and fall instructional season!