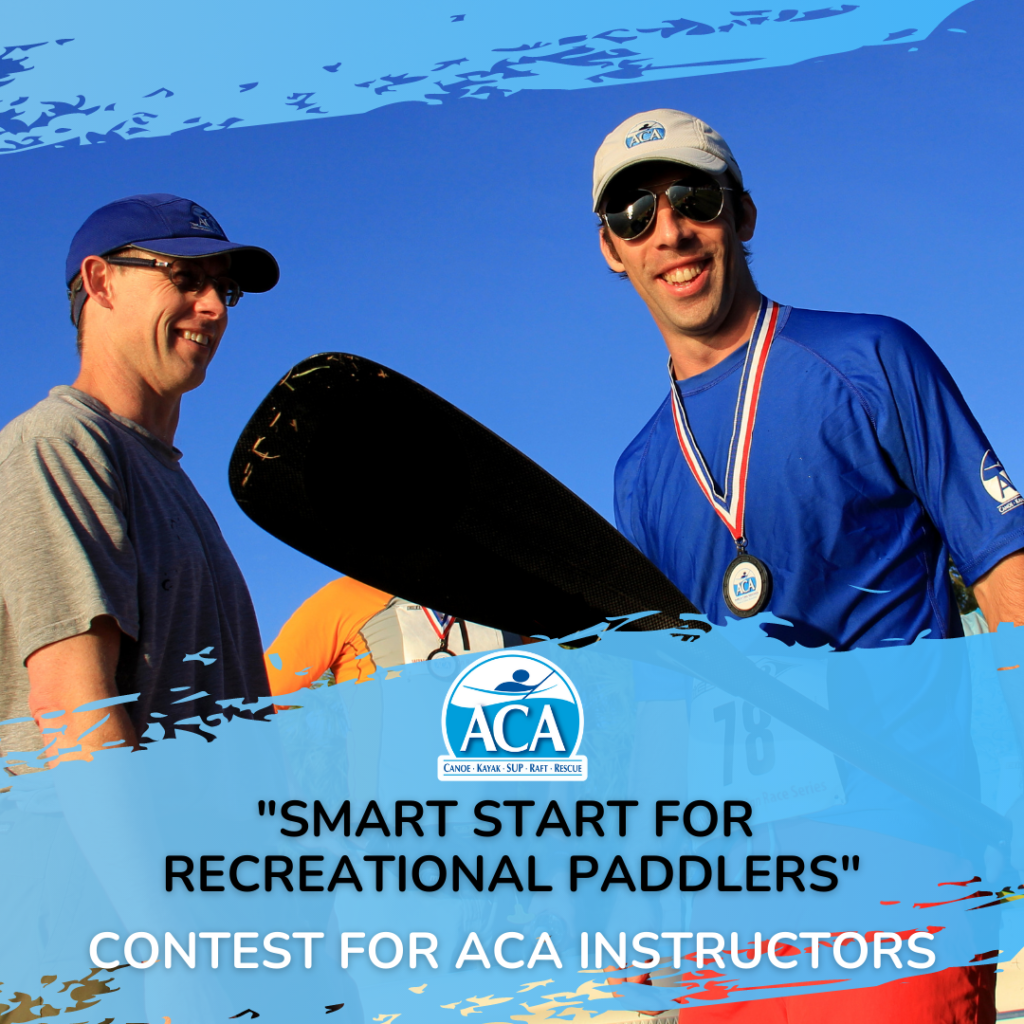 The ACA Board of Directors, Safety Education & Instruction Department, and the ACA State Directors are proud to announce the September leaderboard of their 2021 Instructor Contest. The contest was initiated to inspire and encourage ACA instructors to conduct courses and introduce more new paddlers to safe and enjoyable paddling! This is a chance for instructors to engage with their local paddling community, find or create a source of new course students, and earn some prizes along the way!
While the time period in which to conduct a course (for this contest) ended on September 6th, course reports from this time frame will be accepted until October 1st.
Contest Categories:
Instructors:
Brigitta Atkins from Kentucky
Mark Allio from Rhode Island
Daren Barrett from Wisconsin
Frank Brown from Florida
Bev Cosslett from South Carolina
Kathy Bunton from California
Samantha Teehan from Florida
Pat Beltz from Pennsylvania
Jessica Poppa from Missouri
Instructor Trainers / Educators:
Tom Nickels from Washington, DC
Trey Rouss from Michigan
Jennifer Wells from New York
Bob Myron from Maine
Todd Johnstone-Wright from Vermont
Paddle America Clubs (PAC):
Philadelphia Canoe Club (PA)
Missouri Whitewater Association (MO)
Yonkers Paddling and Rowing Club (NY)
Wilmington Trail Club (DE)
Canoe Club of Greater Harrisburg (PA)
Congratulations to everyone who has participated in the contest so far – we are so excited to see more course reports, photos, and stories from your summer instructional season! For more information about the contest structure, timelines, and prizes, please click here.