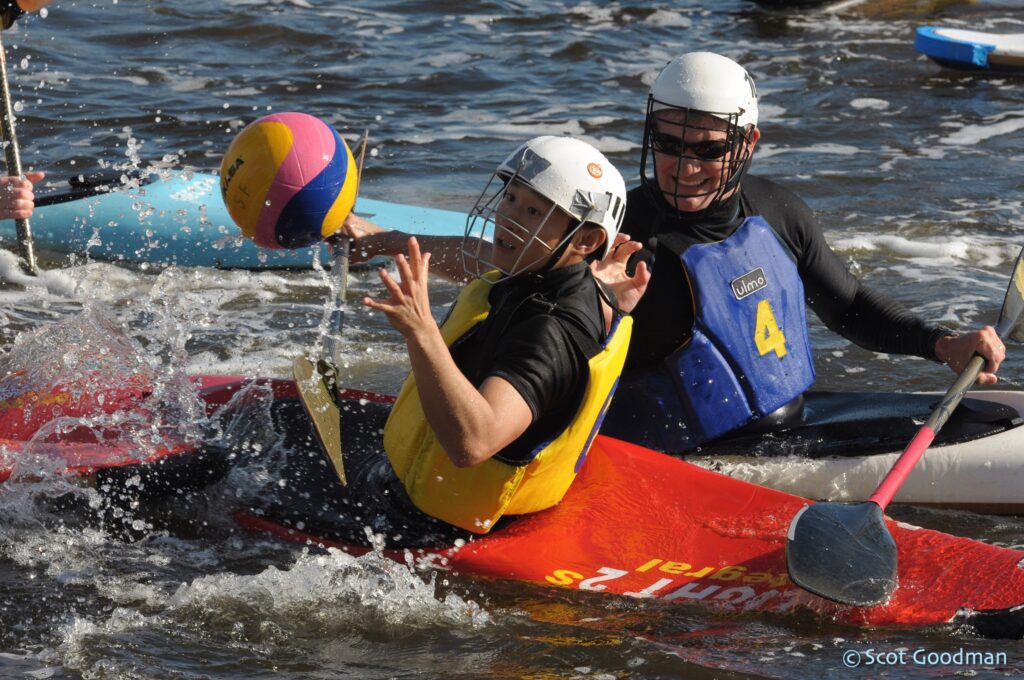 On behalf of the River Kayaking and Coastal Kayaking Committees and the ACA SEIC Board, we're pleased to announce the new ACA Kayak Polo Instructional curriculum! Please check out the curriculum documentation on the ACA website.
To roll out the new course curriculum and instructor endorsement criteria, the SEIC Board has outlined a process for currently certified ACA Level 2 (or higher) kayak instructor to obtain the endorsement.
Photo courtesy of ACA Instructor Trainer Educator, Ge Wu.