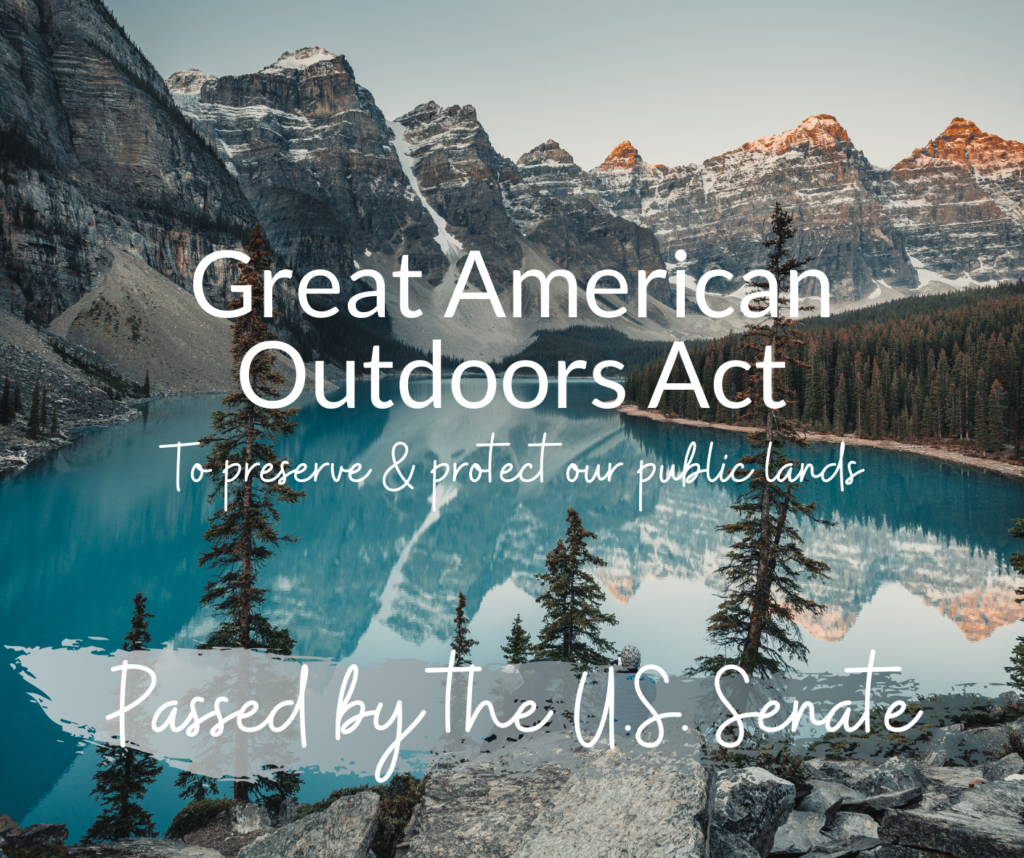 The Senate voted to approve the Great American Outdoors Act on June 17th! The Act is a landmark piece of legislation that will significantly address the twenty billion dollars of maintenance needed in our National Parks. It will do so by creating a fund that reserves no less than 50% of revenues from energy production on public lands for deferred maintenance projects.
In addition, the Act permanently reauthorizes and fully funds the Land and Water Conservation Fund (LWCF) for $900 million a year. These funds are used for the purpose of conserving public lands and waters. In the past, the LWCF had to be re-approved every single year and the amount of funding consistently changed.
This victory is huge for paddlesports; over 40% of paddling access and opportunities happen on public lands. The full passage of the Act will create thousands of jobs and protect shared resources for generations to come. The bill will pass to the House and a vote is anticipated sometime in the last two weeks of July.
Click here to use this simple tool through our partnership with the Outdoor Alliance to tell your representatives you support the Great American Outdoors Act!