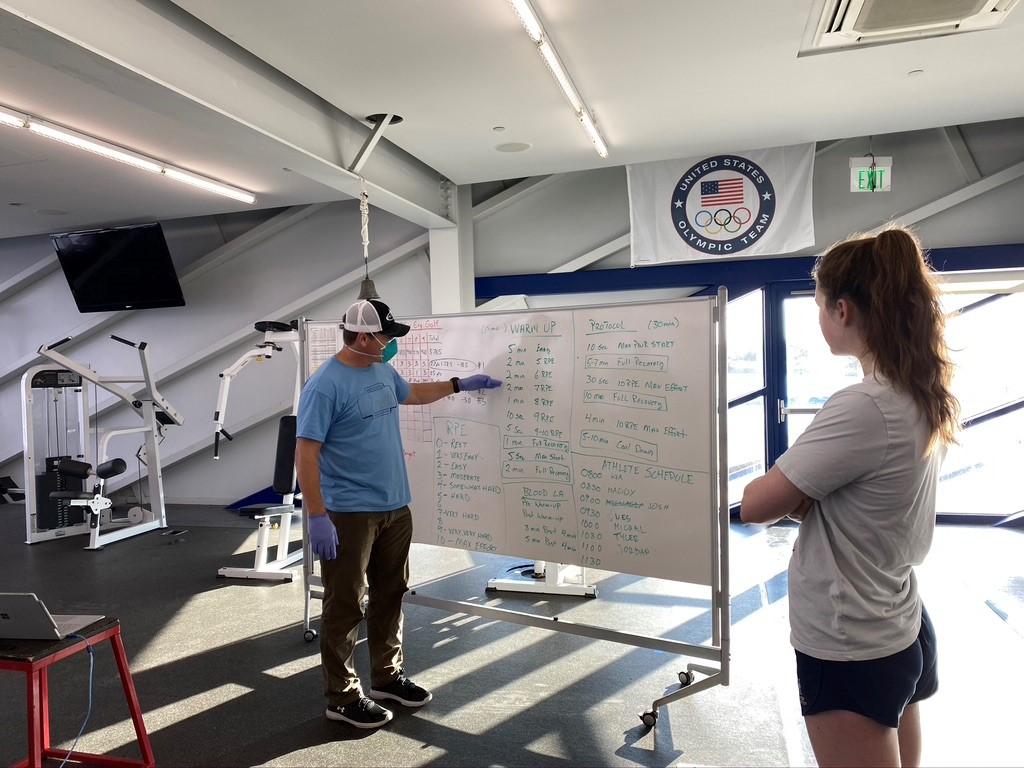 U.S. Canoe & Kayak High-Performance Program
Thanksgiving Training Camp 
In these challenging and uncertain COVID-19 times, every sports organization seeks to determine the best possible ways to prepare athletes for the postponed 2020 Tokyo Olympic Games, the 2021 season in general, and start preparations for Paris 2024.
Only because of a strong partnership and active collaborations between RiversportTM OKC, U.S. Olympic and Paralympic Committee (USOPC), and the American Canoe Association (ACA), the U.S. Canoe & Kayak High-Performance program was able to organize a Thanksgiving Training Camp in Oklahoma City in the second half of November 2020. After several months of preparations that encompass the implementation of strict Covid-19 countermeasures, thirty-three athletes, including several Olympic hopefuls, assembled in Oklahoma City to assess readiness and begin the Games' final preparations.
This training camp also marks the beginning of a multi-year effort, supported by the U.S. Olympic and Paralympic Committee, to reintroduce an Elite Performance Model to the Canoe and Kayak sports. The structured process, which includes an ongoing evaluation, education, training, and monitoring components, is athlete-centered, guided by coaches, and supported by experts (e.g., physiologist, physician, nutritionist, strength and conditioning experts) that form the team behind the team. Over two weeks, the team of experts and coaches has collected vital information and began assessing the Elite and High-Potential paddlers' characteristics to identify and prioritize objective and subjective critical factors to improve athletes and team performance.
Facts:
Total number of athletes: 33 Slalom Athletes, 2 Sprint Athletes
Breakdown: 15 elite and high-potential athletes, 20 development athletes
Most athletes are from North Carolina, Maryland, California, Colorado, and Idaho
Four Tokyo Games hopefuls
Thirteen Paris 2024 hopefuls