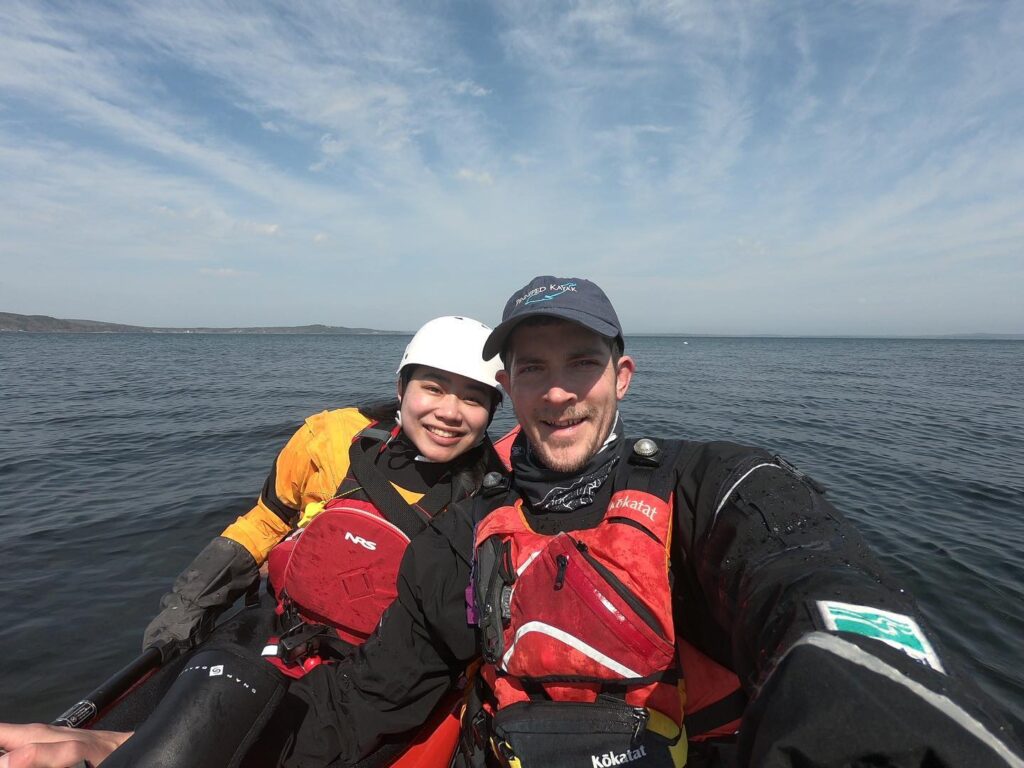 The ACA Instructor of the Month is Jake Taylor! Jake has been an ACA Instructor since 2011 and an Instructor Trainer since 2018. He teaches and instructs river canoeing, whitewater kayaking, SUP, and coastal kayaking. For the past few years, he has been instructing predominantly in Vermont and areas in New England.
Most of his instructional activity is with beginner to novice paddlers and instructors. Jake believes that introductory paddling experiences are pivotal and foundational part of people's journey through the sport. Jake states, "There is a lot of excitement as paddlers begin to make sense of being in control when they move their paddlecraft where they want to go on the water."
Jake has had the opportunity to teach in Hong Kong, China, Europe, as well as in Indonesia. Most of these courses were with multicultural and multilingual groups, where there were people from the local area along with others travelling from nearby countries. When conducting paddling courses internationally, the depth and scale of planning and communication increases. Jake suggests having a trusted local contact to aid with planning, logistics, and delivery of the course. "A key thing I have learned while working internationally is: the effort you put in planning will directly affect the quality of the course; make sure to have patience with new groups and communities, and be respectfully curious," Jake suggests. Jake is currently back in Hong Kong, and he is planning to build up a strong community and to develop a collection of teaching and instructional resources.