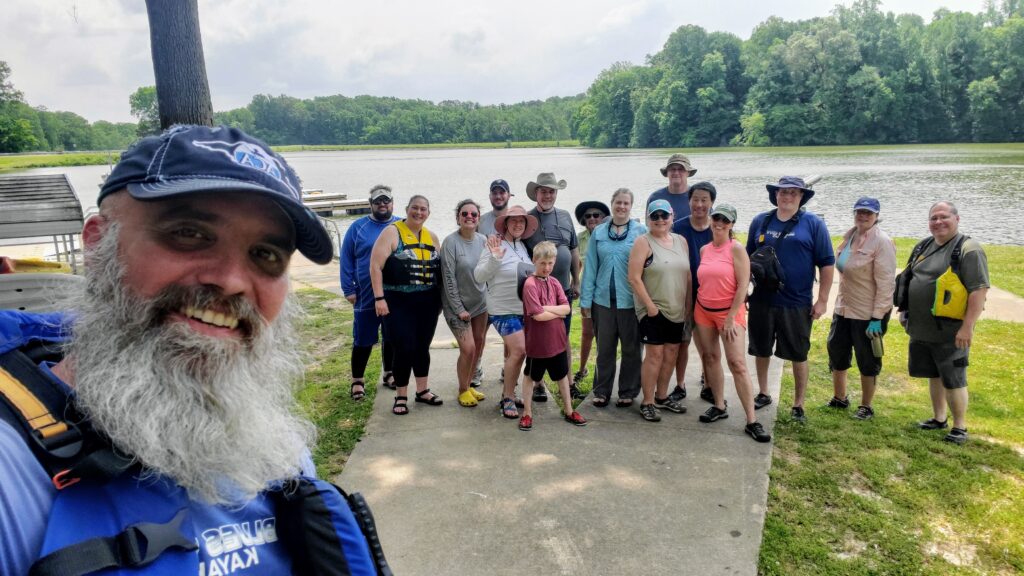 Meeman-Shelby Forest State Park in Tennessee (2022) Image Credit: Mandy McKay
Within 2 weeks of launching registration for our ACA partnerships with Tennessee State Parks & TWRA, North Carolina State Parks, and U.S. Coast Guard Auxiliary for National Safe Boating Week, the event is almost sold out! Lead instructors and volunteers from 37 organizations are now rallying to deliver 24 simultaneous Kayaking 101 classes over 2 states on May 20 to the sold out crowds!
In Tennessee where this partnership is in year 2, we still have a few seats available in the Adaptive Kayaking 101 class in Chattanooga, but overall, more than 190 of the 195 available training seats across 13 locations have sold out.
In North Carolina where this program is still in year 1, we have sold approximately 150 out of the total 165 training seats available at 11 locations statewide. Registration is still open at https://www.eventbrite.com/e/north-carolina-kayaking-101-tickets-532334285177
"I was particularly excited when Tennessee State Parks asked for a link to put on their web site to direct folks who are still looking for Paddlesports training to our ACA instructors outside of this event," said Andrea White, ACA Southeastern Chair and Chair of the new ACA Regional Activity Council. "It means a lot that our state agency partners want to support our ACA instructor professionals who are donating their time one day a year for National Safe Boating Week but who offer paddlesports training multiple times per year in other settings."
Across both states, the 2023 event has accrued 23 news stories, so far, and significant traction on social media driving ACA brand awareness among recreational paddlers.
More media coverage:
"Kayak Classes Emphasize Safety on the Water" by David Nolan for WKRN.com
"Lake James to be Site of Beginning Kayak Class" by Sharon McBrayer for the Morganton News Harold