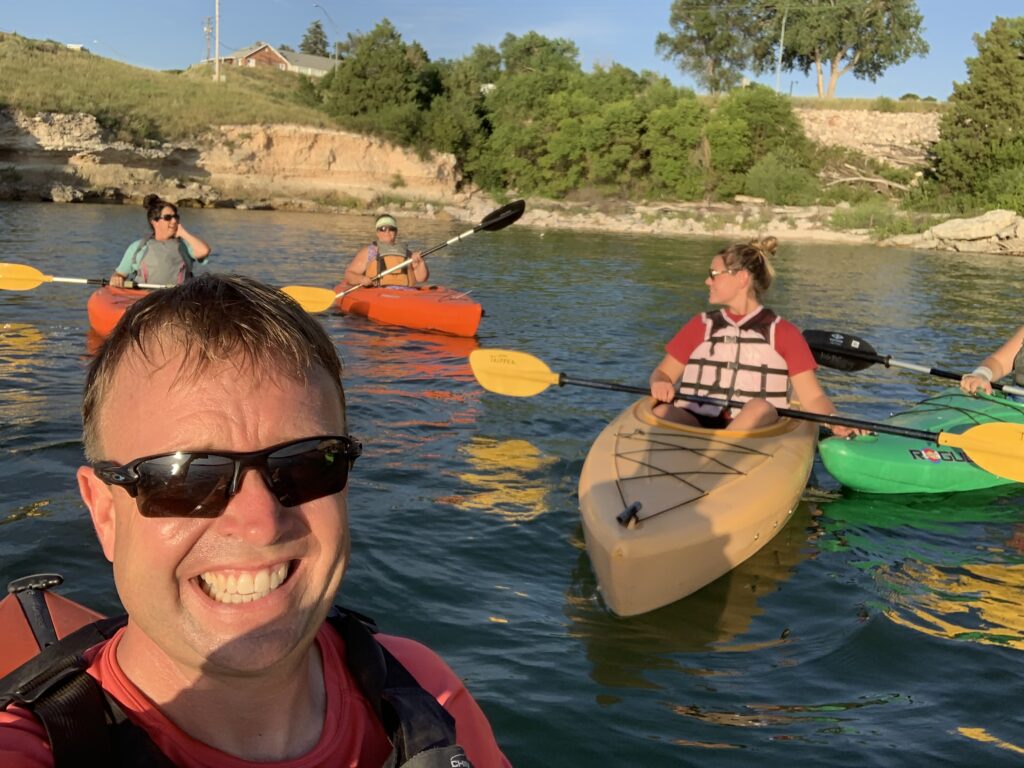 The November Instructor of the Month is Scott Eveland!
Until recently, Scott was a Boating Specialist and Conservation Officer for the Nebraska Game and Parks Commission at Nebraska's largest reservoir, Lake McConaughy. He recently transferred to Lincoln and now works as a Conservation Officer, but with the large number of small lakes/reservoirs, he is still an active part of the boating world, doing enforcement and education. On the water patrols of both powered and nonpowered boating areas are an integral part of his duties. He's also collaborated with local Sheriff's Offices in the Omaha area who use kayaks for patrolling of local tubing rivers and search and rescue work.
While at Lake McConaughy, he developed a partnership with Mid Plains Community College and instructed numerous courses to the public. They conducted many entry level courses to address the large number of new paddlers with zero experience. The proliferation of "big box store" kayaks and inexperienced users leads to many accidents and near misses. The large reservoir on the wind-swept high plains was unforgiving to new paddlers in basic recreational kayaks, so they focused on getting them safely on the water (and helping them know when to stay off the water).
As the assistant state director for Nebraska, he helped form a Paddlesports Stakeholders group to try to address the needs and challenges the paddlesports community faces in Nebraska.