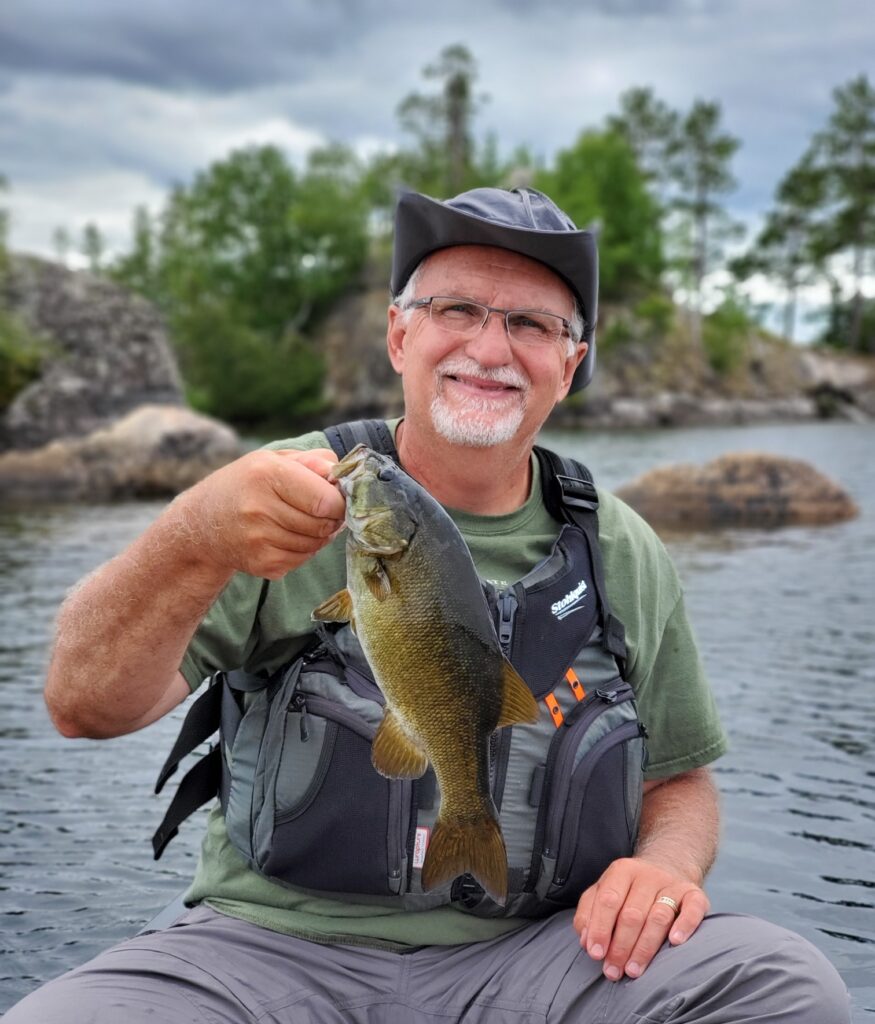 The October Instructor of the Month is Mark Little! Mark serves as a recreational safety warden as part of the Wisconsin Department of Natural Resources in Spooner, Wisconsin. When he began his job, Mark immediately noticed the explosion of the paddle craft industry in the area and the increasing accidents and waterway user conflicts. At that time, the agency only focused its boating safety efforts on motorized boats. Informal surveys of the region reveal that paddle craft (canoes, kayaks, and stand up paddleboards) outnumber motorboats by as much as 3:1. It was apparent to Mark that the WDNR was not providing the public with adequate paddlesports safety instruction.
In 2012, Mark pursued ACA Canoe Instructor certification. Other warden teammates also completed the training, which enabled them to develop a plan to enlist additional trainers and pilot a program of training for other department staff. Twelve instructor candidates from across Wisconsin were trained in in both river canoeing and kayaking. The program soon took off and instruction was held around the state in following years.
Since the initial success of the program, Mark has led WDNR's team of instructors to teach warden recruits and department staff using ACA's curriculum; he has hosted up to four training courses over their four-month season including courses on flat and moving water. Knowledge gained by those taking the courses helped make WDNR staff safer on the water, more able to assist regional waterway users, and more effective at understanding and investigating incidents.