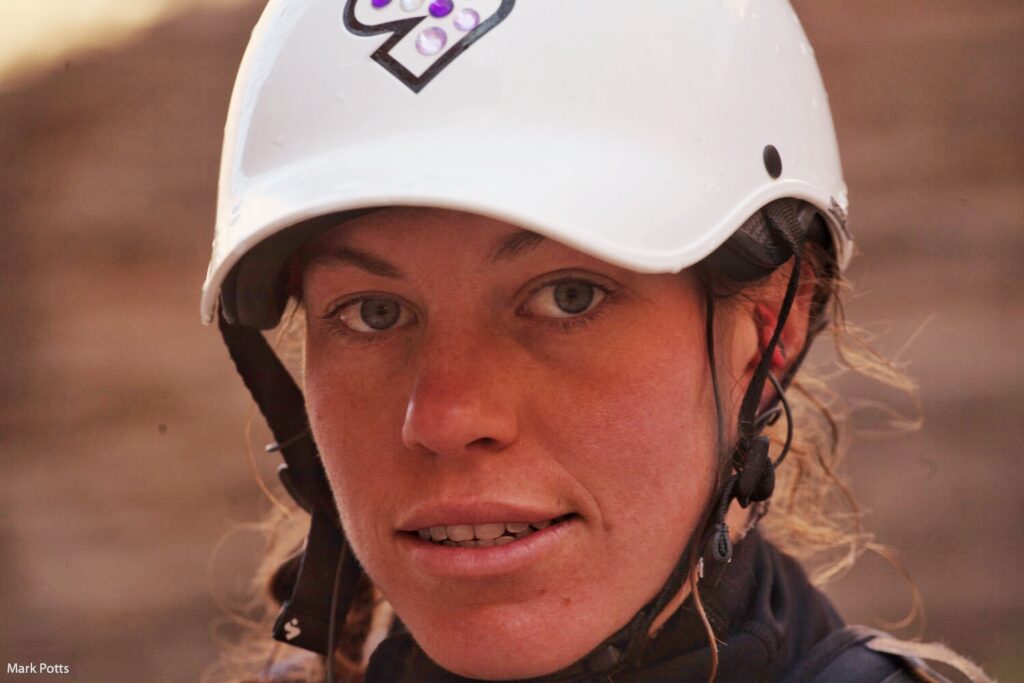 The August Instructor of the Month, Samantha "Sami" Hawkins, started her whitewater kayaking career as an Outdoor Education Major at Chico State University while working with the school's Adventure Outings program as a trip leader. After leading raft guide training for other students at the university, she decided to pursue an ACA instructor certification. Since then, she has taught beginner kayaking courses for CSU, taught at Sundance Kayak School in Oregon, and finally landed on teaching kayaking with Mary and Phil DeRiemer of DeRiemer Adventure Kayaking (DAK) in California.
Sami describes what inspires her as an ACA instructor, "Having students up into their 70's has been incredibly inspiring. It has led me to understand that I am not just teaching someone a sport, but I am showing students how to keep their bodies healthy and injury free, to allow them to continue kayaking their entire lives." When asked what motivates her most as an ACA kayaking instructor, Sami believes there is no better feeling than seeing her students break through challenges they were unsure that they could overcome.
Sami's work with DAK during the summer season takes her to amazing paddling destinations. The Owyhee and Rogue Rivers in Oregon, Middle Fork and Main Salmon in Idaho, Grand Canyon of the Colorado trip in Arizona, and a cultural and kayaking trip in the country of Bhutan are some of her annual paddling trip venues. Sami feels that running these multi-day kayaking trips has been the change in her mindset between having kayak instruction be a fun summer job, to seeing kayak instruction as her career. "The bonds and relationships forged between you and your guests on these trips cannot be paralleled," Sami says about her work with DAK.
Sami's advice for aspiring ACA Instructors is to allow time for development and not expect to be a perfect instructor straight out of the gate. She adds, "Allow yourself the time after your course to absorb and smooth out your personal paddling." It took Sami several years, with good mentorship, to get to a point of confidence with her instruction.