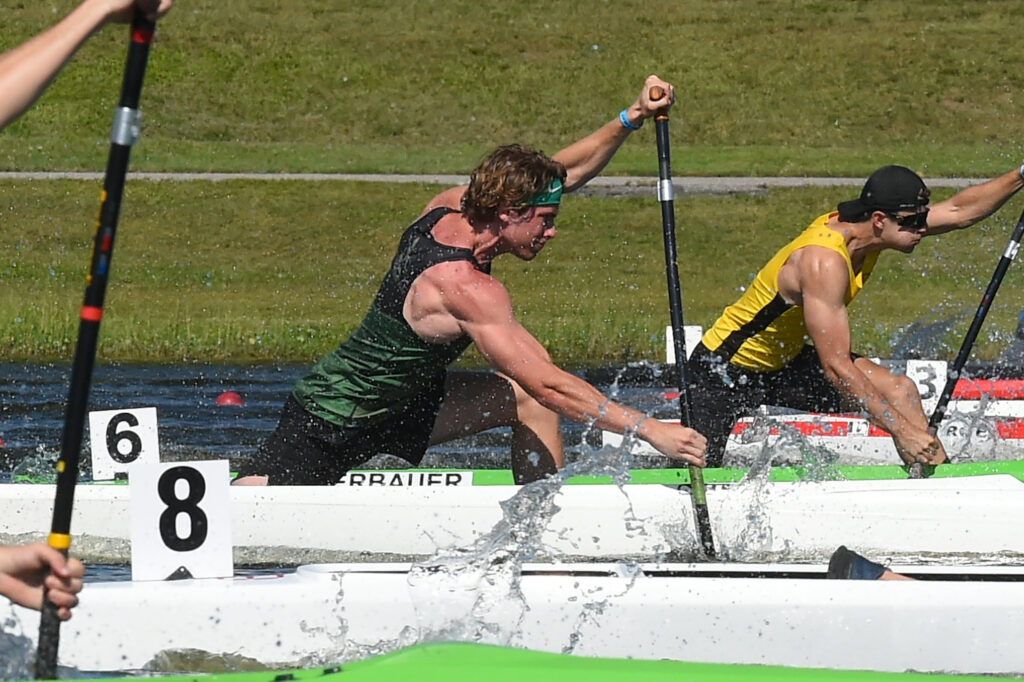 Image By: Dale Edwards
The 2023 ACA Sprint Canoe National Championships took place August 1-4, with paddlers coming from as far as Hawaii to race at Nathan Benderson Park in Sarasota, Florida. This event was the culmination of these athletes' hard season of training and is one of the largest annual gatherings of sprint canoe and kayak athletes in the United States. 
"There is so much cheering and shared stoke, the families are super supportive not only of their own athletes but of athletes from other clubs as well. It's so cool to see how much the athletes lift each other up and their desire to grow the sport as a whole. The level of camaraderie within the sprint canoe community is really unique and a pleasure to witness," says Kaycee Maas, ACA Communications Coordinator, who was in attendance at this event.
Any event leading up to an Olympic year is accompanied by extra pressure. "It's really exciting, and it's stressful. It's a game of high focus, high relax, and trying to balance the two," explained athlete Elena Wolgamot. For young athletes, ages 15-17, the National Championships were their chance to qualify for the Olympic Hopes Regatta in Poznan, Poland. Athletes on the Senior Sprint Canoe National Team raced at the National Championships with the intention of honing their skills before heading to Duisburg, Germany for the 2023 ICF Canoe Sprint World Championships. Here, they will compete for their opportunity to qualify for the 2024 Paris Olympics! 
This year's National Championships brought stout competition and inspiring sportsmanship from all athletes in attendance. Gig Harbor Canoe & Kayak Racing Team (GHCKRT), a club out of Washington State, earned the Yonker's Canoe Club Trophy for most points earned by a club at the National Championships. "I am incredibly proud of my team due to their commitment to one another under the extreme pressures this championship held," GHCKRT coach Alyson Mrozinski said. "This year I have been blown away with the quality of character and determination of these athletes. They have earned it!"  
Well done to all athletes and thank you to everyone who helped make this event a success! We especially want to thank the staff at Nathan Benderson Park, all the volunteers & officials, and Steve Kelly whose hard work and dedication to this sport was instrumental in the organization of this National Championships!