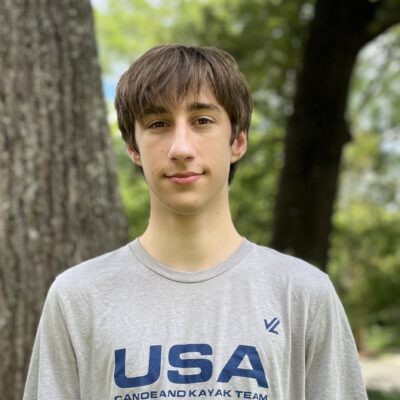 Ian LaRiche
| | |
| --- | --- |
| Hometown | Charlotte, North Carolina |
| Events | MC1 |
| Years On Team | 1 (Since 2023) |
| Club | Charlotte Whitewater Racing Club |
| Born | 02/13/2008 |
| Hobbies | Kayaking , Mountain biking , Video-games , Manga and Hanging out with his dogs and cats |
"You must live in the present, launch yourself on every wave, find your eternity in each moment." — Henry David Thoreau
4 THINGS YOU DIDN'T KNOW ABOUT IAN LARICHE
I am fluent in German.
I have 4 cats and 2 dogs.
I am half polish.
I have been paddling for 4 years, since I was 11.
U.S. Team Trials

2023: Oklahoma City, Oklahoma


2nd Jr. MC1

More about Ian
First Strokes
My father did recreational kayaking when I was very young and for the longest time we had an old kayak sitting in the basement. Around 4 years ago I decided to try whitewater kayaking out, and after a few lessons I fell in love with it and it soon took over my whole life and has led me to where I am today.
Off the Water
I often hang out with friends, play video games, go mountain biking, and give my cat attention.