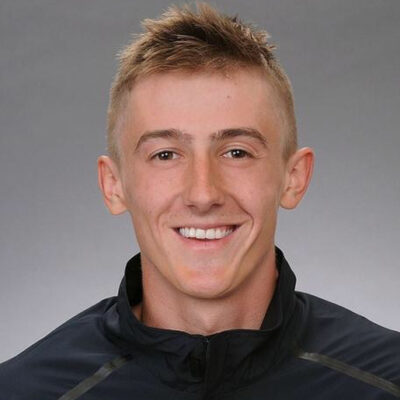 Michal Smolen
| | |
| --- | --- |
| Hometown | Charlotte, North Carolina |
| Events | MK-1 , Extreme Slalom |
| Years On Team | 12 (since 2011) |
| Club | Nantahala Racing Club |
| Born | 09/13/1993 |
| Schools/Work | DeVry University |
| Hobbies | Playing guitar , traveling and coaching |
6 Things You Didn't Know about Michal Smolen
Michal was born and raised in Krakow, Poland where he lived until he was 10 years old before moving to the United States. 
Both of his parents were part of the Polish National Team - his father for kayaking and his mother for team handball, but both fell just short of the Games.
Michal wanted to follow in his father's footsteps but was afraid of the water. To get over his fear, he decided to take up swimming. He eventually became more comfortable and decided to take up competitive swimming, and eventually gave kayaking another try.

Michal was diagnosed with epilepsy after having a seizure in his sleep.

Michal was the U.S. national champion in 2011, but was unable to race for the U.S. in the 2012 Olympics because his citizenship had not passed yet. Once he became a U.S. citizen in 2013, he began racing with the U.S. national team.
Michal currently resides in Paris, France.
Olympic Games

2020 Tokyo Games (in 2021)


5th MK1





2016 Rio Games


12th MK1





World Championships

2015 World Championships, London, UK


3rd MK1





2014 U23 World Championships, Penrith, Australia


1st MK1





World Cups

2021:


5th MK1, Prague, Czech Republic


7th MK1, Markkleeberg, Germany





2017:


2nd MK1, Ivrea, Italy





2014:


3rd MK1, Prague, Czech Republic




















U.S. Team Trials

2021 Charlotte, NC


1st MK1





2019 Oklahoma City, OK


1st MK1

Other Results

2015 Pan American Games, Toronto, Canada


Gold Medalist MK1