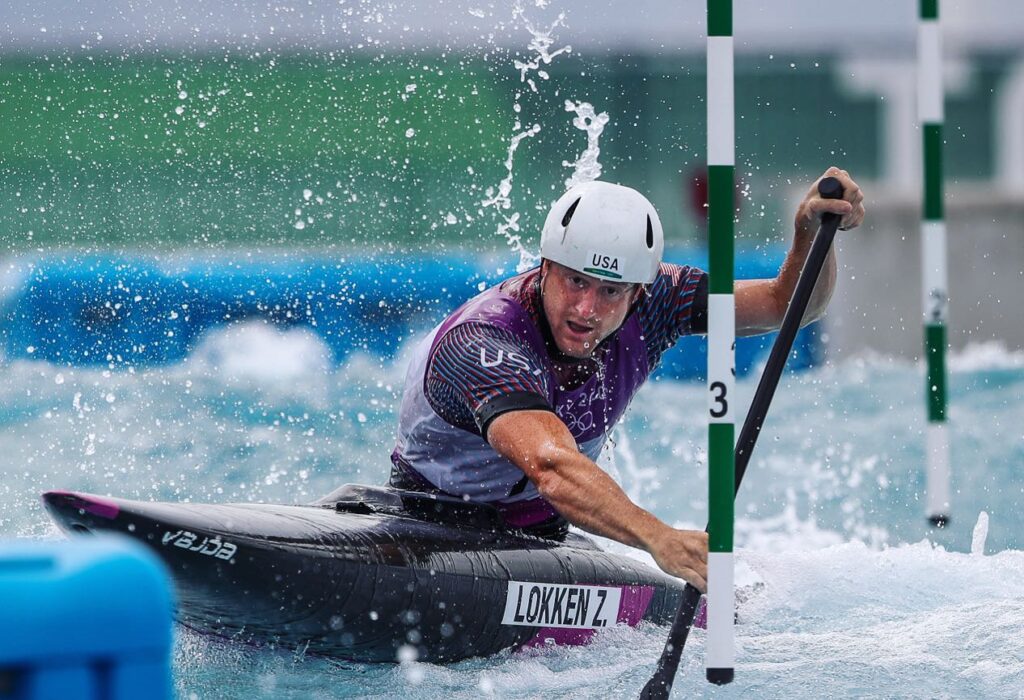 Canoe Slalom at the Tokyo Olympic Games officially kicked off on July 25th at the Kasai Slalom Center with two of the three member of team USA Canoe & Kayak making their Olympic debuts. Athletes at the Olympic Games must take two runs. The highest of these two runs decides semifinal advancement. In men's canoe, the top 15 athletes progress and in women's kayak, the top 24.
Men's canoe heats started the competition with Zach (Bug) Lokken finishing third after a great first run down the course with no penalties. With that run, he secured his spot in the semifinal. The total for his two runs is 166.94.
"[Run 2] wasn't as good as I wanted it to be, but I had that first run in the bank so I'm still happy with the day. There were definitely some nerves during my first run, but after it I felt a weight lift off my shoulders," Lokken said.
The women's kayak heats began shortly after with Evy Leibfarth taking the start line. After a tough first run to get the jitters out, she had a successful second run to qualify herself for the semifinal of the WK-1. She finished 14th in the pack with a total score of 111.70. Evy is the youngest canoe slalom athlete competing in Tokyo.
"I've been dreaming about this day since I was eight… During my first run there were some nerves and I was shaky at the top, but after that I just remembered why I'm here – I'm doing the sport that I love at the Olympics," Leibfarth said.
Bug Lokken will take the start line again tomorrow in the MC-1 semifinal at 2:00 pm local time.
Congrats and go #TeamUSA!
Follow @officialusacanoekayak on instagram and USA Canoe and Kayak Team on Facebook for live updates and team news.
For media inquiries, email press_office@americancanoe.org.