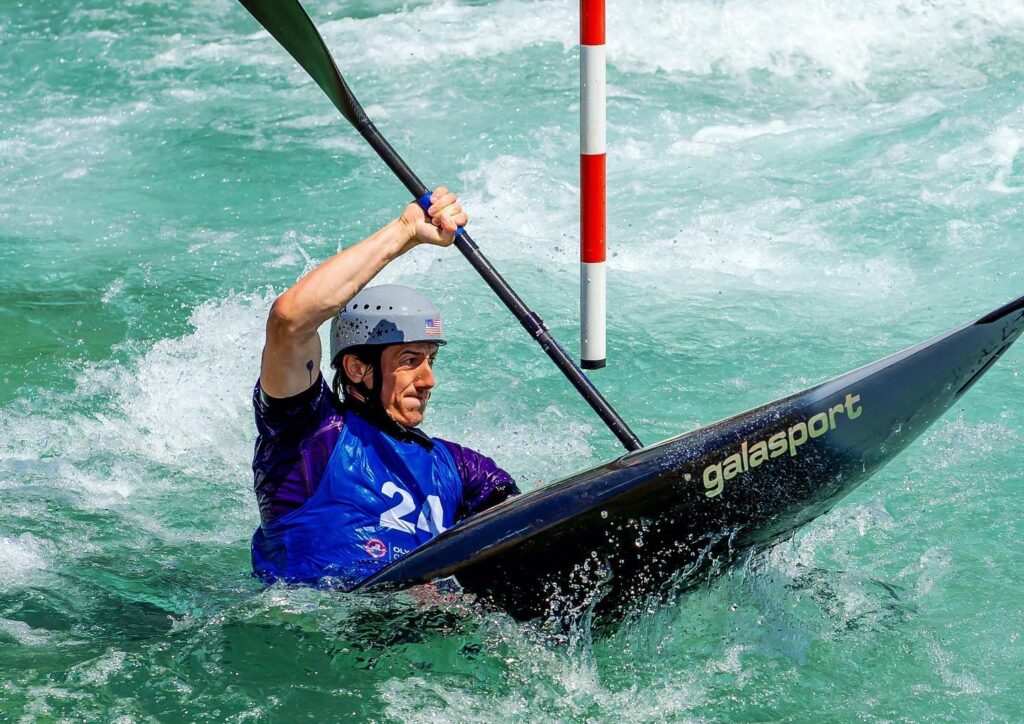 The men's kayak semifinal and final closed out the canoe slalom competition in Tokyo with Michal Smolen representing the United States. The top 20 men from the heats progressed to the semifinal, but only the top 10 advanced to the event final. Michal Smolen was one of these top 10 paddlers after a clean run, finishing 3rd amongst the 20 men.
In the event final, Michal came in 5th place, the best U.S. finish since the 2004 Athens Games when Rebecca Giddens won a silver medal in women's kayak. It is also a noticeable improvement from his 12th place finish at the 2016 Rio Games.
"[The run] was off to a really good start. I felt like I was on pace from the starting block… but then I risked a bit more than in the semifinal  and then got caught up at one spot in the course and lost a lot of valuable time. Without that mistake I would have been in the top three, but I'm happy with how I performed."
Despite missing the podium, Smolen's performance made history for slalom on the United States. He and his teammate, Lokken, who finished 7th in men's canoe, made huge strides for the sport and caught the eyes of many back home.
"Having this experience and getting to share it with my family and my friends… I wouldn't trade it for anything, Getting fifth place is a huge step and I have to keep chasing it."
Jiri Prskavec of the Czech Republic earned the gold medal, Jakub Grigar of Slovakia won the silver, and Hannes Aigner of Germany the bronze.
Slalom competition has officially concluded in Tokyo. Canoe Sprint competition will begin on August 2 at the Sea Forest Waterway. Nevin Harrison will race in the C-1 200m on August 4.
Follow @officialusacanoekayak on instagram and USA Canoe and Kayak Team on Facebook for live updates and team news.
For media inquiries, email press_office@americancanoe.org.